Not All Those Who Wander Are Lost, Man, Storbritannien
www.gocomics.com/calvinand…Senast sedd: igår kväll
6

3

6

8

0

spelade låtar sedan 5 feb 2006
606 Älskade låtar | 15 inlägg | 4 blandband |

663 hojtningar
| | | | | | |
| --- | --- | --- | --- | --- | --- |
| | | Neil Denny – Little Atoms 302 – Alex Cox & Miranda Sawyer | | | igår eftermiddag |
| | | Adiemus – Adiemus (1999 New Version) | | | igår eftermiddag |
| | | Faryl Smith – Adiemus | | | igår eftermiddag |
| | | Adiemus – Adiemus | | | igår eftermiddag |
| | | Tomaso Giovanni Albinoni – Adagio in G minor | | | igår eftermiddag |
| | | Արամ Խաչատրյան – Adagio from Spartacus | | | igår eftermiddag |
| | | Samuel Barber – Adagio For Strings | | | igår eftermiddag |
| | | Samuel Barber – Adagio For Strings | | | igår eftermiddag |
| | | Samuel Barber – Adagio For Strings | | | Igår 07:56 |
| | | Samuel Barber – Adagio For Strings | | | Igår 07:49 |
| | | Արամ Խաչատրյան – Adagio (From Spartacus & Phrygia) | | | Igår 07:42 |
| | | Led Zeppelin – Black Dog | | | igår eftermiddag |
| | | Electric Light Orchestra – Mr. Blue Sky | | | igår eftermiddag |
| | | Otis Redding – (Sittin' On) The Dock of the Bay | | | igår eftermiddag |
| | | Bob Marley & The Wailers – Buffalo Soldier | | | igår eftermiddag |
Se mer

Flöden
| | | | | |
| --- | --- | --- | --- | --- |
| 1 | | | | |
| 2 | | | | |
| 3 | | | | |
| 4 | | | | |
| 5 | | | | |
| 6 | | | | |
| 7 | | | | |
| 8 | | | | |
| 8 | | | | |
| 8 | | | | |
| 11 | | | | |
| 11 | | | | |
| 11 | | | | |
| 14 | | | | |
| 15 | | | | |
| 16 | | | | |
| 17 | | | | |
| 17 | | | | |
| 19 | | | | |
| 19 | | | | |

Flöden
| | | | | | |
| --- | --- | --- | --- | --- | --- |
| 1 | | | | | |
| 1 | | | | | |
| 3 | | | | | |
| 3 | | | | | |
| 5 | | | | | |
| 5 | | | | | |
| 5 | | | | | |
| 5 | | | | | |
| 5 | | | | | |
| 5 | | | | | |
| 5 | | | | | |
| 5 | | | | | |
| 13 | | | | | |
| 13 | | | | | |
| 13 | | | | | |
Om mig
Not All Those Who Wander Are Lost.

The Road goes ever on and on
Down from the door where it began.
Now far ahead the Road has gone,
And I must follow, if I can,
Pursuing it with eager feet,
Until it joins some larger way
Where many paths and errands meet.
And whither then? I cannot say.
-J R R Tolkien
Thinking of Upgrading the home sound-system? Read these:
top-ten-signs-an-audio-cable-vendor-is-selling-you-snake-oil
and this
10 Biggest Lies in Audio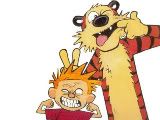 My eclectic score on 10th Sept 2009 was
96/100
from the web-site :"If your score is small (lower than 70) your musical preferences are very limited, and if it is large (larger than 80), then you have an eclectic musical preference."
You can compute your own score at
http://anthony.liekens.net/pub/scripts/last.fm/eclectic.php
My super-eclectic score on 17th Dec /2009
712/1000
(688/1000 on 14th Sept /2009)
from the web site: "People with scores over 700 have bragging rights. People whose score is below 400 should consider more musical styles!"
You can compute your own score at
http://anthony.liekens.net/pub/scripts/last.fm/supereclectic.php
From 27 Oct 2009: Flag counter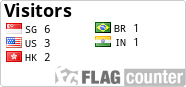 Based on 07 Dec 2009:
- Updated 2010-10-29
stuarth
's
friend compatibility
:

99%__PhilKnight
99%__gertski
99%__ArnieQ
98%__LeftoverJones
98%__NettyMK
98%__salnajjar
98%__HairyCousin
98%__korkutdem
97%__Bookman1974
95%__naughtybadgers
93%__common_man
92%__BreezinAlong
90%__falsamorena
89%__iggy930
88%__mary__e
85%__llovmaartje
82%__Mudduck
76%__minnatun
71%__leburnhealeyman
11%__causticshadow
3%___jb-sky
0%___Raistlin123

Have a great day today - and an even better one tomorrow!