Lionel Stroppa, 29, Man, FrankrikeSenast sedd: igår kväll
7

3

7

4

9

spelade låtar sedan 8 feb 2009
1 444 Älskade låtar | 6 inlägg | 0 blandband |

79 hojtningar
| | | | | | |
| --- | --- | --- | --- | --- | --- |
| | | Daughter – Shallows | | | Igår 23:04 |
| | | Daughter – Amsterdam | | | Igår 23:00 |
| | | Daughter – Touch | | | Igår 22:56 |
| | | Daughter – Human | | | Igår 22:52 |
| | | Daughter – Tomorrow | | | Igår 22:47 |
| | | Daughter – Lifeforms | | | Igår 22:42 |
| | | Daughter – Still | | | Igår 22:38 |
| | | Daughter – Youth | | | Igår 22:34 |
| | | Daughter – Smother | | | Igår 22:30 |
| | | Daughter – Winter | | | Igår 22:25 |
| | | Maston – Night | | | Igår 17:51 |
| | | Maston – Mirror | | | Igår 17:46 |
| | | Maston – Flutter | | | Igår 17:43 |
| | | Maston – king conrad | | | Igår 17:41 |
| | | Maston – judge alabaster | | | Igår 17:39 |
| | | Maston – Young Hearts | | | Igår 17:36 |
| | | Maston – Looks | | | Igår 17:35 |
| | | Maston – Messages | | | Igår 17:32 |
| | | Maston – (You Were) in Love | | | Igår 17:30 |
| | | Maston – Strange Rituals | | | Igår 17:26 |
Se mer

Flöden
| | | | | |
| --- | --- | --- | --- | --- |
| 1 | | | | |
| 2 | | | | |
| 3 | | | | |
| 4 | | | | |
| 5 | | | | |
| 6 | | | | |
| 7 | | | | |
| 8 | | | | |
| 9 | | | | |
| 10 | | | | |
| 11 | | | | |
| 12 | | | | |
| 13 | | | | |
| 14 | | | | |
| 15 | | | | |
| 16 | | | | |
| 16 | | | | |
| 18 | | | | |
| 19 | | | | |
| 20 | | | | |
| 21 | | | | |
| 22 | | | | |
| 23 | | | | |
| 24 | | | | |
| 25 | | | | |
| 26 | | | | |
| 27 | | | | |
| 28 | | | | |
| 29 | | | | |
| 30 | | | | |
| 30 | | | | |
| 32 | | | | |
| 33 | | | | |
| 34 | | | | |
| 35 | | | | |
| 36 | | | | |
| 37 | | | | |
| 38 | | | | |
| 38 | | | | |
| 40 | | | | |
| 41 | | | | |
| 42 | | | | |
| 43 | | | | |
| 44 | | | | |
| 45 | | | | |
| 46 | | | | |
| 47 | | | | |
| 48 | | | | |
| 49 | | | | |
| 50 | | | | |

Flöden
| | | | | | |
| --- | --- | --- | --- | --- | --- |
| 1 | | | | | |
| 2 | | | | | |
| 3 | | | | | |
| 4 | | | | | |
| 5 | | | | | |
| 6 | | | | | |
| 7 | | | | | |
| 8 | | | | | |
| 9 | | | | | |
| 10 | | | | | |
| 11 | | | | | |
| 12 | | | | | |
| 13 | | | | | |
| 14 | | | | | |
| 15 | | | | | |
| 15 | | | | | |
| 17 | | | | | |
| 18 | | | | | |
| 18 | | | | | |
| 18 | | | | | |
| 21 | | | | | |
| 22 | | | | | |
| 23 | | | | | |
| 24 | | | | | |
| 25 | | | | | |
| 25 | | | | | |
| 27 | | | | | |
| 28 | | | | | |
| 29 | | | | | |
| 30 | | | | | |
| 31 | | | | | |
| 32 | | | | | |
| 33 | | | | | |
| 33 | | | | | |
| 35 | | | | | |
| 36 | | | | | |
| 37 | | | | | |
| 38 | | | | | |
| 39 | | | | | |
| 39 | | | | | |
| 41 | | | | | |
| 42 | | | | | |
| 43 | | | | | |
| 43 | | | | | |
| 45 | | | | | |
| 45 | | | | | |
| 47 | | | | | |
| 47 | | | | | |
| 47 | | | | | |
| 50 | | | | | |
Om mig
A PARTIR DU 1ER OCTOBRE 2010, LES TITRES ECOUTES DANS LA VOITURE SONT SCROBBLES AVEC MON I-POD.
"PVT" et "Pivot" sont le même groupe.
"The Bewitched Hands" et "The Bewitched Hands On The Top Of Our Heads" sont le même groupe.




Le Goût. Quand c'est Stro, c'est Stropico. Ma che cazzo. Love on the >beat.
www.lastfm.fr/user/stro4
www.facebook.com/stro4
http://stro4.tumblr.com/
www.youtube.com/user/stro4
www.dailymotion.com/user/stro4
http://rateyourmusic.com/~stro4
http://www.betaseries.com/membres/stro4
https://twitter.com/Lionel_stro4
www.myspace.com/stro4
Projet de BD "BOULLABAISSE & LESPINASSE" par Hugo CHAILLOU, Brian LOPEZ & Lionel STROPPA.
ACHETER LA BD :
http://www.thebookedition.com/bouillabaisse-et-lespinasse-stroppa-lopez-chaillou-p-57826.html
BLOG BD :
http://bouillabaisse-lespinasse.eklablog.com/
PAGE FACEBOOK BD :
https://www.facebook.com/bouillabaisse.lespinasse

Coup de coeur

Le double palindrome pour l'album simple "Radar (EjABBABBAjE)" après le palindrome seul pour le double album "Wow". Une belle façon de rendre hommage à la symétrie en musiques et en lettres. (Lionel Stroppa, le 30-07-2011).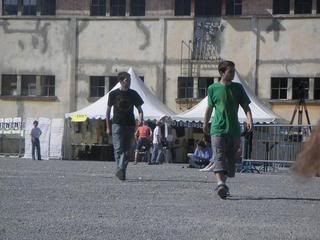 Verdena is the best band in the world.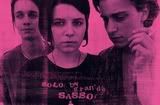 _ _ VERDENA - A Perfect Day _ _
Man it's so proud to be used
The wind blows out my thoughts
Just to hear them out
The stars in her eyes
Grind the river banks
And tears into her eyes,
Such a perfect day
You know it's such a perfect day
You're talking so loud once again
'cause it's such a perfect day
_ _ VERDENA - Tu e Me _ _
E' inutile e non potrei
fermare l'idea che viene e che va
tu e me
Cosa dire,se fosse facile
sarebbe bellissimo
Ci sei o ci fai?
Io non so
In un film distorto ormai
tu non sai
Vai così,verso il blu.
stro4's top albums (half year)
1. Still Corners - Strange Pleasures (260)
2. Trophy Wife - Trophy Wife (229)
3. The Flaming Lips - The Terror (222)
4. The Beatles - 1 (182)
5. Verdena - Wow (161)
6. Kurt Vile - Wakin On A Pretty Daze (159)
7. Deerhunter - Monomania (153)
8. Porcelain Raft - Permanent Signal (150)
9. Baths - Obsidian (140)
10. Elvis Presley - The Ultimate Collection (133)
11. Queens of the Stone Age - ...Like Clockwork (130)
12. Daughter - If You Leave (128)
13. Real Estate - Days (121)
14. Phoenix - Bankrupt! (114)
15. Foals - Total Life Forever (107)
16. Elvis Presley - Elvis Presley (106)
17. Daft Punk - Random Access Memories (101)
18. Local Natives - Hummingbird (99)
19. Kanye West - Yeezus (99)
20. Radiohead - In Rainbows (98)
stro4's top albums (overall)
1. Verdena - Wow (5509)
2. Foals - Total Life Forever (1046)
3. The Flaming Lips - Embryonic (1025)
4. Verdena - Requiem (1014)
5. St. Vincent - Strange Mercy (988)
6. Tame Impala - Lonerism (714)
7. Foals - Holy Fire (661)
8. Betoschi - Betoschi (637)
9. M83 - Hurry Up, We're Dreaming (589)
10. Foals - Antidotes (544)
Senaste aktiviteter