ringlunatic
Blogg
→

Concert Review: Red Hot Chili Peppers (2007-06-24 - Nijmegen, Goffertpark)

RSS
Dela
25 jun 2007, 11:33
Sun 24 Jun – Peppers in the Park
Who:
Red Hot Chili Peppers
Support act(s):
Mickey Avalon
,
Dirty Pretty Things
When:
2007-06-24
Where:
Goffertpark, Nijmegen, the Netherlands
I fell in love with the
Red Hot Chili Peppers
when their album
Californication
came out. I still think that's my favourite album by them. Since then I've always wanted to see them live, but always failed at doing so. Until yesterday.
I only listened to the first support act,
Mickey Avalon
, since I was still outside waiting for the people with our tickets to arrive, but I actually thought it didn't sound half as bad as I feared. In fact, I rather liked it even. And this comes from a person who only likes rap for two songs at the most, before wanting to hear something different. I heard that many people threw stuff at him, though, and were generally rude and I just don't get that. Why? He's doing his best for
us
you know, and it's only half an hour for crying out loud!
I did see the next support act, one I was looking forward to VERY much:
Dirty Pretty Things
. And I really wasn't disappointed: they were amazing! Much, much love for them! (And gosh, what a handsome drummer!) Now I really hope they will headline a concert here soon-ish.
But then: The Peppers!
Setlist
Intro Jam
Can't Stop
Dani California
Under the Bridge
Jam /
21st Century
Parallel Universe
/ Jam
Snow (aborted) /
Snow
John Solo (cover
Songbird
)
Get on Top
Emit Remmus
So Much I
Bass Jam /
Don't Forget Me
/ Jam
Hump de Bump
(+ drum solo, Anthony on bass)
Jam /
Californication
By the Way
Encore
Chad Drum Solo
Flea Trumpet Solo
C'mon Girl
Give It Away
Outro Jam
NOTES:
- I didn't mind the rain
at all
. Especially during
Give It Away
+outro it just added magic to it all.
- Oh God John… let me please marry your awesome guitar riffs!
- Anthony with his weird… poncho thing! I'm really curious what was written all over it, though!
- I have much love for all the jams. Really, I would enjoy the Peppers an awful lot even if they wouldn't sing. Their jams are amazing!
- SO surprised with
Under the Bridge
. I actually never thought they would play that one, cause I heard they don't do that much anymore.
- After only three songs I was already SO happy with the concert. Really amazing!
-
Parallel Universe
was a very, very nice surprise as well! Love that song!
- John solo was just very cute. Me and one of my best friends talked about how John would probably HATE to be labelled 'cute', but we thought he was! ;) (Oh girls… aren't we horrible occasionally?)
-
Get on Top
is my favourite song (together with
Parallel Universe
from
Californication
. I'm one very happy fangirl.
-
So Much I
!
-
Hump de Bump
was generally made of awesome. I simply love that song, and live it was the greatest thing. The light show was great, the extended drum solo (that Anthony hoped Chad wouldn't fuck up) with 4 guys on drums, Flea's dancing and Anthony sitting on the ground playing bass was just AMAZING.
- The two solo's from Chad and Flea were great.
-
Give It Away
with outro jam were perfect. Especially with the rain and all. Really, really perfect.
- I heard somebody complain about the late start of the light show, but I think they couldn't start it sooner, cause it was to light outside. I think it wouldn't have been very noticeable then.
- Yeah, my love for the Peppers is all there again. Great, great gig.
Pictures when I've uploaded them.
Pictures (from the screens), plus bonus crap video with great sound!
Dirty Pretty Things: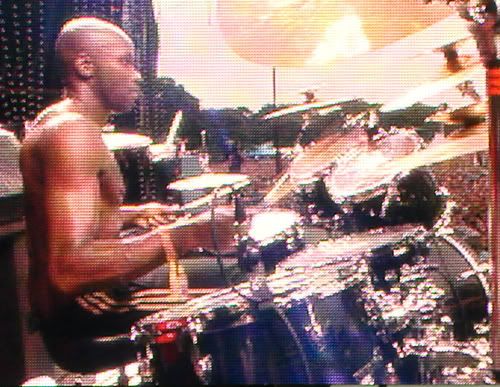 Peppers: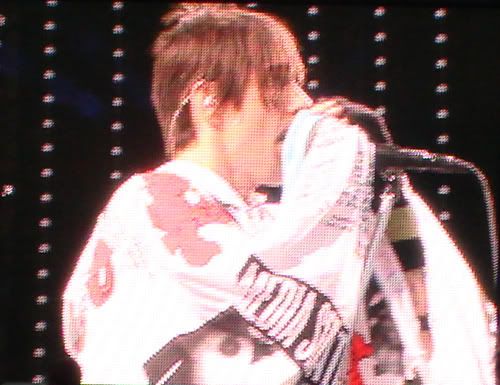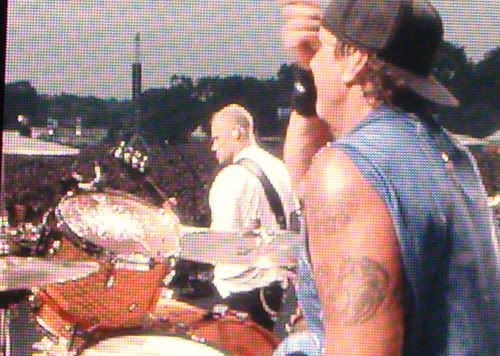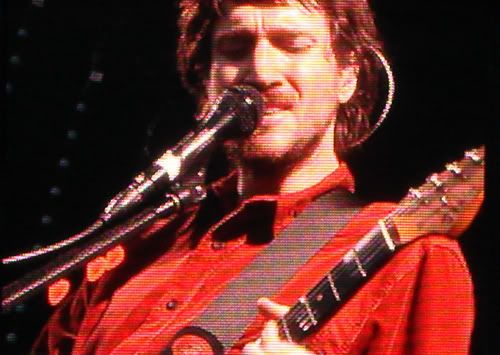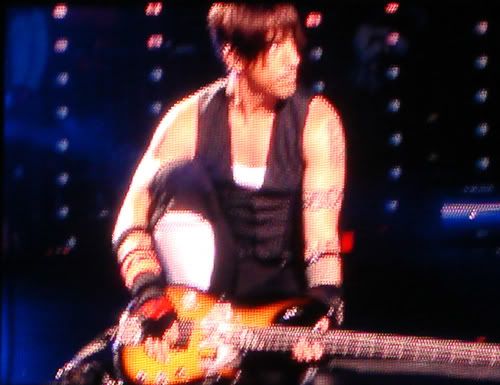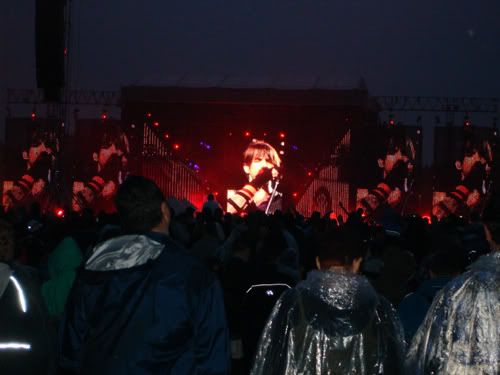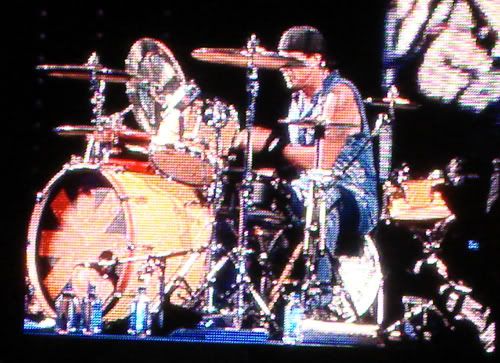 Under the Bridge on YouTube
(how the hell do you embed on last.fm?)
Also, bootleg anyone?
Kommentarer