Dan M., 30, Man, Kanada
bit.ly/YesBrainerSenast sedd: 8 timmar sedan
2

7

3

8

5

7

spelade låtar sedan 5 maj 2007

Flöden
| | | | | | |
| --- | --- | --- | --- | --- | --- |
| 1 | | | | | |
| 2 | | | | | |
| 3 | | | | | |
| 4 | | | | | |
| 5 | | | | | |
| 6 | | | | | |
| 7 | | | | | |
| 8 | | | | | |
| 9 | | | | | |
| 10 | | | | | |
| 11 | | | | | |
| 12 | | | | | |
| 13 | | | | | |
| 14 | | | | | |
| 15 | | | | | |
| 16 | | | | | |
| 17 | | | | | |
| 18 | | | | | |
| 19 | | | | | |
| 20 | | | | | |
| 21 | | | | | |
| 22 | | | | | |
| 23 | | | | | |
| 24 | | | | | |
| 25 | | | | | |
| 26 | | | | | |
| 27 | | | | | |
| 28 | | | | | |
| 29 | | | | | |
| 30 | | | | | |

Flöden
| | | | | | |
| --- | --- | --- | --- | --- | --- |
| 1 | | | | | |
| 2 | | | | | |
| 3 | | | | | |
| 4 | | | | | |
| 5 | | | | | |
| 6 | | | | | |
| 7 | | | | | |
| 8 | | | | | |
| 8 | | | | | |
| 10 | | | | | |
| 11 | | | | | |
| 12 | | | | | |
| 13 | | | | | |
| 14 | | | | | |
| 15 | | | | | |
| 16 | | | | | |
| 17 | | | | | |
| 18 | | | | | |
| 19 | | | | | |
| 20 | | | | | |
| 21 | | | | | |
| 22 | | | | | |
| 23 | | | | | |
| 24 | | | | | |
| 25 | | | | | |
| 26 | | | | | |
| 27 | | | | | |
| 28 | | | | | |
| 29 | | | | | |
| 30 | | | | | |
| 31 | | | | | |
| 31 | | | | | |
| 33 | | | | | |
| 33 | | | | | |
| 35 | | | | | |
| 36 | | | | | |
| 37 | | | | | |
| 37 | | | | | |
| 39 | | | | | |
| 40 | | | | | |
| 41 | | | | | |
| 42 | | | | | |
| 43 | | | | | |
| 44 | | | | | |
| 45 | | | | | |
| 46 | | | | | |
| 47 | | | | | |
| 48 | | | | | |
| 49 | | | | | |
| 50 | | | | | |
Om mig
At the beginning of 2011 my goal for the year was to listen to 800 artists. As of Apr 27, I'm less that 30 artists shy!
WOW! Been scrobbling for over 3 years! (Posted May 6th, 2010 12:45am)
Now it's been over 5 years! (Posted August 14th, 2012 1:59pm)
6 YEARS! (Posted May 18, 2013, 8:13am)
Whoever invented music was a really smart kid!
Last.FM



last.fm Milestones1st track: (05 May 2007)
Incubus -

Dig
10000th track: (27 Aug 2007)
The Tea Party - Life Line
20000th track: (07 Dec 2007)
Incubus -

Quicksand
30000th track: (17 Mar 2008)
Nirvana - School
40000th track: (30 Jun 2008)
Oliver Pigott - Big Brown Eyes
50000th track: (22 Sep 2008)
Claude-Michel Schönberg - Fantine's Death: Come to Me
60000th track: (08 Jan 2009)
Sister Hazel -

All For You
70000th track: (29 May 2009)
Terry Jacks -

Seasons in the Sun
80000th track: (30 Jul 2009)
The Raconteurs - Hold Up
90000th track: (11 Nov 2009)
Wilco - Impossible Germany
100000th track: (04 Feb 2010)
Nina Simone - Images
110000th track: (20 Apr 2010)
The Trews -

I Can't Say
120000th track: (21 Jul 2010)
Bush -

Out of This World
130000th track: (05 Oct 2010)
La Guardia - Holy Ghost
140000th track: (07 Dec 2010)
Alien Ant Farm -

Stranded
150000th track: (11 Mar 2011)
Rage Against the Machine -

Roll Right
160000th track: (12 Aug 2011)
Alien Ant Farm -

Attitude
170000th track: (26 Oct 2011)
Ray LaMontagne and the Pariah Dogs -

This Love Is Over
180000th track: (05 Dec 2011)
Strategy - Reanimated 1
190000th track: (19 Jan 2012)
The Trews - Why Bother
200000th track: (24 Feb 2012)
Bush - Ghost
210000th track: (27 Apr 2012)
Norah Jones - Ruler of My Heart
220000th track: (25 Jun 2012)
The Raconteurs - Steady, as She Goes
230000th track: (02 Sep 2012)
Bush - Afterlife
240000th track: (30 Nov 2012)
Ben Folds Five -

Cigarette
250000th track: (05 Mar 2013)
Fantastic Plastic Machine - Bon Voyage
260000th track: (13 Apr 2013)
Radiohead -

Like Spinning Plates
270000th track: (11 May 2013)
Bush - Ghost
Generated on 18 May 2013
Get yours here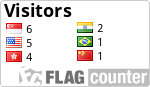 Since Dec. 2009



Since March 2010

My short and long tail are:


My super-eclectic score is currently


734/1000


You can compute your own score at http://anthony.liekens.net/pub/scripts/last.fm/supereclectic.php
Senaste aktiviteter
prizefyter uppdaterade sin profil.

lördag eftermiddag

prizefyter och Coolaid5991 är nu vänner.

11 dagar sedan

prizefyter och Coolaid5991 är nu vänner.

11 dagar sedan

Coolaid5991 och prizefyter är nu vänner.

11 dagar sedan

prizefyter hojtade till MAOraNza .

11 dagar sedan

prizefyter hojtade till KingNectar .

11 dagar sedan

girlpuke och prizefyter är nu vänner.

11 dagar sedan

marucru och prizefyter är nu vänner.

11 dagar sedan

KayJay123 och prizefyter är nu vänner.

15 dagar sedan