ana danilovic, 20, Kvinna, Serbien
www.facebook.com/AonDaySenast sedd: igår eftermiddag
2

9

5

3

7

spelade låtar sedan 4 nov 2009
| | | | | | |
| --- | --- | --- | --- | --- | --- |
| | | Maroon 5 – Payphone | | | Igår 20:09 |
| | | Jessie J – Do It Like a Dude | | | igår kväll |
| | | [unknown] – EMMELIE DE FOREST - ONLY TEARDROPS (OFFICIAL VIDEO) | | | igår kväll |
| | | Marchelo i Filteri – Bube | | | Igår 20:32 |
| | | Kosheen – Empty Skies | | | Igår 20:27 |
| | | [unknown] – EMMELIE DE FOREST - ONLY TEARDROPS (OFFICIAL VIDEO) | | | Igår 20:24 |
| | | duddud.com – Emmelie De Forest - Only Teardrops (Denmark) 2013 Eurovision Song Contest | | | Igår 20:21 |
| | | Kosheen – Empty Skies | | | Igår 20:17 |
| | | [unknown] – EMMELIE DE FOREST - ONLY TEARDROPS (OFFICIAL VIDEO) | | | Igår 18:25 |
| | | Kerli – Bulletproof | | | Igår 20:00 |
| | | Emmelie de Forest – Only Teardrops (Symphonic Version) | | | Igår 19:57 |
| | | Gotye – Somebody That I Used to Know | | | Igår 19:52 |
| | | Emmelie de Forest – What Are You Waiting For | | | Igår 19:50 |
| | | Emmelie de Forest – Only Teardrops | | | Igår 19:47 |
| | | duddud.com – Emmelie De Forest - Only Teardrops (Denmark) 2013 Eurovision Song Contest | | | Igår 18:21 |
Se mer

Flöden
| | | | | | |
| --- | --- | --- | --- | --- | --- |
| 1 | | | | | |
| 2 | | | | | |
| 3 | | | | | |
| 4 | | | | | |
| 5 | | | | | |
| 6 | | | | | |
| 7 | | | | | |
| 8 | | | | | |
| 9 | | | | | |
| 10 | | | | | |
| 11 | | | | | |
| 12 | | | | | |
| 13 | | | | | |
| 14 | | | | | |
| 15 | | | | | |
| 16 | | | | | |
| 17 | | | | | |
| 18 | | | | | |
| 19 | | | | | |
| 20 | | | | | |

Flöden
| | | | | | |
| --- | --- | --- | --- | --- | --- |
| 1 | | | | | |
| 2 | | | | | |
| 3 | | | | | |
| 4 | | | | | |
| 4 | | | | | |
| 6 | | | | | |
| 7 | | | | | |
| 8 | | | | | |
| 8 | | | | | |
| 10 | | | | | |
| 10 | | | | | |
| 12 | | | | | |
| 12 | | | | | |
| 12 | | | | | |
| 15 | | | | | |
| 16 | | | | | |
| 16 | | | | | |
| 18 | | | | | |
| 19 | | | | | |
| 20 | | | | | |
Om mig
Seen live:
Astral Doors
Pain of Salvation
Blind Guardian
Kamelot [x2]
Leaves' Eyes
EVANESCENCE
Placebo
Haggard
Nightwish [w/Anette Olzon]
Tarja Turunen
Jeff Loomis [x3]
Guns'n'Roses
Marilyn Manson
Moonspell
Blackmore's Night
Delain
Gojira
Machine Head
Metallica
Jessie J
Sonata Arctica
Forever Slave
Guano Apes
The Prodigy
Skrillex
Suicidal Tendencies
Soulfly [x2]
Erykah Badu
Plan B
Sodom
69 Eyes
Faith No More
Wolfmother
New Order
Gossip
Suicidal Tendencies
Destiny Potato :P
Firewind
Winterborn
My Dying Bride
Atari Teenage Riot
Monuments
Vildhjarta
Leprous
...no, you can't pretend that everything's alright,
when all you know falls apart...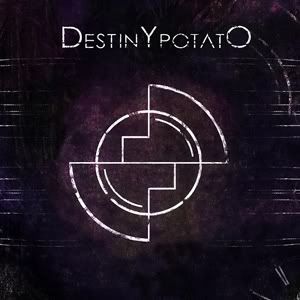 I'VE HAD ALL THE SHIT I CAN TAKE.
www.facebook.com/AonDay
visit my page:) [currently mostly my work in music photography]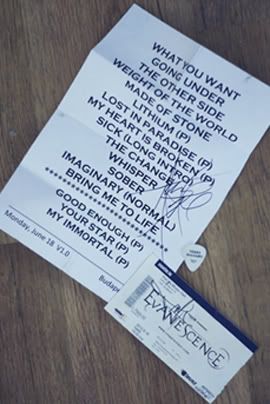 THIS IS YOUR LIFE.
AND IT'S ENDING ONE MINUT AT THE TIME.
Don't go and leave me
And please don't drive me blind
You don't believe me
But you do this every time
Please don't drive me blind
Please don't drive me blind
Hello, hello, remember me, I'm everything you can't control.
Might be waiting for someone,
Might be there for us to see,
Might be in need of talking...
...might be staring directly at me.
Who's the one with the sickest mind......................now?
.I choose not to choose life.
.I choose something else.
Vulnerable...that's alright.
Rain in heaven. Trouble in paradise.
No person on earth could ever replace you.

Choose Life. Choose a job. Choose a career. Choose a family. Choose a fucking big television, choose washing machines, cars, compact disc players and electrical tin openers. Choose good health, low cholesterol, and dental insurance. Choose fixed interest mortgage repayments. Choose a starter home. Choose your friends. Choose leisurewear and matching luggage. Choose a three-piece suit on hire purchase in a range of fucking fabrics. Choose DIY and wondering who the fuck you are on Sunday morning. Choose sitting on that couch watching mind-numbing, spirit-crushing game shows, stuffing fucking junk food into your mouth. Choose rotting away at the end of it all, pissing your last in a miserable home, nothing more than an embarrassment to the selfish, fucked up brats you spawned to replace yourselves. Choose your future. Choose life... But why would I want to do a thing like that? I chose not to choose life.
I chose something else.
And the reasons? There are no reasons.
neonblack_anne's top albums (overall)
1. Opeth - Damnation (750)
Senaste aktiviteter
lenkaflesh och neonblack_anne är nu vänner.

måndag kväll

Galebinjo och neonblack_anne är nu vänner.

torsdag eftermiddag

Larsos- och neonblack_anne är nu vänner.

18 dagar sedan

neonblack_anne hojtade till joao_symbolik .

senaste månaden

neonblack_anne hojtade till joao_symbolik .

senaste månaden

neonblack_anne uppdaterade sin profil.

senaste månaden

neonblack_anne hojtade till joao_symbolik .

senaste månaden

neonblack_anne hojtade till joao_symbolik .

senaste månaden

neonblack_anne hojtade till joao_symbolik .

senaste månaden

joao_symbolik och neonblack_anne är nu vänner.

senaste månaden