Flöden
| | | | | |
| --- | --- | --- | --- | --- |
| 1 | | | | |
| 2 | | | | |
| 3 | | | | |
| 4 | | | | |
| 5 | | | | |
| 6 | | | | |
| 7 | | | | |
| 8 | | | | |
| 9 | | | | |
| 9 | | | | |
| 9 | | | | |
| 12 | | | | |
| 13 | | | | |
| 14 | | | | |
| 14 | | | | |

Flöden
| | | | | | |
| --- | --- | --- | --- | --- | --- |
| 1 | | | | | |
| 2 | | | | | |
| 2 | | | | | |
| 2 | | | | | |
| 2 | | | | | |
| 2 | | | | | |
| 2 | | | | | |
| 2 | | | | | |
| 2 | | | | | |
| 2 | | | | | |
| 2 | | | | | |
| 12 | | | | | |
| 12 | | | | | |
| 12 | | | | | |
| 12 | | | | | |
Om mig
I'lll start off with my name is Veronica Synada
and I love love...
love music.

Music has been in my life since the beginning and I plan to take it to the end of my life, singin Marachi by the Casket...something by Ramon Ayala...I can live without T.V. but not a Radio or should I say anything that plays music: ipod, mp3player, or cd player!
I remember those days growing up without television on the dairy where the radio was my escape, my touch with reality, emotions wrapped every song I heard had an impression on what I was feeling for that day...and beyond...music helps soothe, move, and groove you! I love to listen to anything really as long as it has a good beat, my favorites are 80s, 90's, R&B, Durangese, Regetton, Cumbia, Tejano, Oldies, Some Hip-Hop. Anything that gets my caderas movin.
I love to read, write, paint, listen to music, and just relaxin with my family!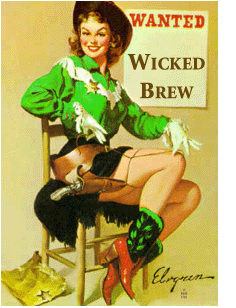 to some me up I'm just a country girl with a fashion flair, southern modesty with a touch of divaness!
mrsmiscreant har inga vänner på Last.fm än.