Markus, Man, Tyskland
www.youtube.com/user/mffmYTSenast sedd: 50 minuter sedan
1

5

4

7

4

2

spelade låtar sedan 6 nov 2005
809 Älskade låtar | 20 inlägg | 32 blandband |

134 hojtningar

Skrobblar från

Spotify
Se mer

Flöden
| | | | | |
| --- | --- | --- | --- | --- |
| 1 | | | | |
| 2 | | | | |
| 2 | | | | |
| 4 | | | | |
| 4 | | | | |
| 6 | | | | |
| 6 | | | | |
| 8 | | | | |
| 8 | | | | |
| 8 | | | | |
| 11 | | | | |
| 11 | | | | |
| 11 | | | | |
| 11 | | | | |
| 15 | | | | |
| 15 | | | | |
| 15 | | | | |
| 18 | | | | |
| 18 | | | | |
| 18 | | | | |

Flöden
| | | | | | |
| --- | --- | --- | --- | --- | --- |
| 1 | | | | | |
| 2 | | | | | |
| 3 | | | | | |
| 4 | | | | | |
| 5 | | | | | |
| 6 | | | | | |
| 6 | | | | | |
| 8 | | | | | |
| 8 | | | | | |
| 8 | | | | | |
| 11 | | | | | |
| 12 | | | | | |
| 13 | | | | | |
| 13 | | | | | |
| 15 | | | | | |
| 16 | | | | | |
| 16 | | | | | |
| 18 | | | | | |
| 18 | | | | | |
| 18 | | | | | |
| 18 | | | | | |
| 18 | | | | | |
| 23 | | | | | |
| 23 | | | | | |
| 23 | | | | | |
| 23 | | | | | |
| 23 | | | | | |
| 28 | | | | | |
| 28 | | | | | |
| 28 | | | | | |
Om mig
There's a magic moment right after the first beats, when the vocals start and you know:
this
must be a great song!
I believe in an infinite number of good music - always on the hunt for new songs. The more
red
friends, the more good stuff...
Check out my music videos, journals or blog and mixed tape playlists here or on Spotify.
Channel, Top Alt. Rock
Monthly Recommendations
See ➤Journal 2Q2014 for more:
07/2014 From Dawn To Fall, Nothing More, Stairwell • Adelitas Way
06/2014 All Good Things, Atoms to Ashes, Bring Me Horizon, Cinema Sleep, Hurt, My Dear Addiction, My Favorite Scar, No Such Thing, Ronin Meyer, Secrets, Seventh Tower, Syndrome Of Fire, Templeton Pek, These Reigning Days, Unmaskd, What Comes to Life • Kaiser Chiefs, Oleander, Three Days Grace, You Me at Six
05/2014 Alevela, Beyond Today, Cenacle, Conscience Lost, Drivenfield, Finding Iris, Glamour of the Kill, Heartist, Neon Trees, Seven Day Sonnet, Swedish House Mafia, W.E.T., Wolves At The Gate • Bullet for My Valentine, Linkin Park, Mando Diao, My Chemical Romance, Papa Roach
04/2014 Artifas, Atreyu, Burn the Rez, Devin Williams, Fiction in Motion, Hands Like Houses, NuAura, Scripture11, Sovereign Soldiers • Cold, Dead by April, Digital Summer, Gotthard, Kutless, Royal Bliss

Journal Artists ➤Table of Content

Journals - Older Posts:

Last 3 Month Top Albums
Overall Top Albums
Flag Counter since 2009-08-01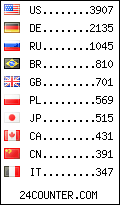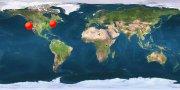 Interval Top 20
Last.fm Extra Stats
Senaste aktiviteter