43, Man, ItalienSenast sedd: senaste månaden
4

0

4

8

0

spelade låtar sedan 15 jul 2007

Flöden
| | | | | |
| --- | --- | --- | --- | --- |
| 1 | | | | |
| 2 | | | | |
| 3 | | | | |
| 4 | | | | |
| 5 | | | | |
| 6 | | | | |
| 7 | | | | |
| 8 | | | | |
| 9 | | | | |
| 10 | | | | |
| 11 | | | | |
| 12 | | | | |
| 12 | | | | |
| 14 | | | | |
| 15 | | | | |
| 16 | | | | |
| 16 | | | | |
| 18 | | | | |
| 19 | | | | |
| 19 | | | | |
| 21 | | | | |
| 22 | | | | |
| 23 | | | | |
| 24 | | | | |
| 25 | | | | |
| 25 | | | | |
| 27 | | | | |
| 28 | | | | |
| 29 | | | | |
| 30 | | | | |
| 31 | | | | |
| 32 | | | | |
| 33 | | | | |
| 34 | | | | |
| 35 | | | | |
| 36 | | | | |
| 36 | | | | |
| 38 | | | | |
| 39 | | | | |
| 40 | | | | |
| 41 | | | | |
| 42 | | | | |
| 43 | | | | |
| 44 | | | | |
| 45 | | | | |
| 46 | | | | |
| 47 | | | | |
| 48 | | | | |
| 49 | | | | |
| 50 | | | | |

Flöden
| | | | | | |
| --- | --- | --- | --- | --- | --- |
| 1 | | | | | |
| 2 | | | | | |
| 3 | | | | | |
| 4 | | | | | |
| 4 | | | | | |
| 6 | | | | | |
| 6 | | | | | |
| 6 | | | | | |
| 6 | | | | | |
| 10 | | | | | |
| 11 | | | | | |
| 11 | | | | | |
| 13 | | | | | |
| 13 | | | | | |
| 13 | | | | | |
| 13 | | | | | |
| 17 | | | | | |
| 17 | | | | | |
| 17 | | | | | |
| 17 | | | | | |
| 17 | | | | | |
| 17 | | | | | |
| 17 | | | | | |
| 17 | | | | | |
| 17 | | | | | |
| 26 | | | | | |
| 26 | | | | | |
| 26 | | | | | |
| 26 | | | | | |
| 26 | | | | | |
| 26 | | | | | |
| 26 | | | | | |
| 26 | | | | | |
| 26 | | | | | |
| 35 | | | | | |
| 35 | | | | | |
| 35 | | | | | |
| 35 | | | | | |
| 35 | | | | | |
| 35 | | | | | |
| 35 | | | | | |
| 42 | | | | | |
| 42 | | | | | |
| 42 | | | | | |
| 42 | | | | | |
| 42 | | | | | |
| 42 | | | | | |
| 42 | | | | | |
| 42 | | | | | |
| 42 | | | | | |
Om mig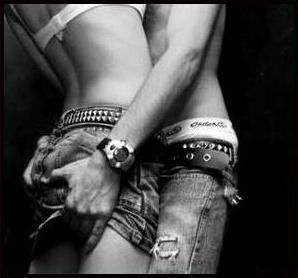 Amo il rock in generale, passando per il progressive, l'hard, l'heavy e il gothic rock. Sono appassionato anche di punk e grunge. I miei gruppi preferiti sono molti, tra cui annovero sopratutto fra i classici Led Zeppelin, Black Sabbath, Ozzy, Metallica, Iron Maiden, AC/DC (sopratutto Bon Scott Era), Deep Purple (MAC II su tutte), Judas Priest, Rush, Dream Theater, King Crimson, Porcupine Tree, Yes; e ancora Nirvana, Soundgarden, Alice In Chains, Melvins, Iggy & The Stooges, Sex Pistols, Clash, ecc. ecc. In questo periodo sono "preso" oltre dal Progressive (tradizionale, rock e metal), anche dallo Stoner/Sludge con gruppi quali Kyuss, Queens Of The Stone Age, Porn (of the Man), Altamont, Acid King, Bongzilla, Crowbar, ecc.
So suonare (parola grossa..!!) la batteria e ascolto tantissima musica.
Amo il vedere film genere thriller e fantascienza, e leggere libri gialli, fantasy, horror, ecc.
Vivo a Milano.
Senaste aktiviteter