Marcio Tex, 45, Man, Brasilien
myspace.com/eyezofireSenast sedd: tisdag eftermiddag
7

9

0

5

6

spelade låtar sedan 20 apr 2004
170 Älskade låtar | 11 inlägg | 2 blandband |

414 hojtningar

Flöden
| | | | | |
| --- | --- | --- | --- | --- |
| 1 | | | | |
| 2 | | | | |
| 3 | | | | |
| 4 | | | | |
| 5 | | | | |
| 5 | | | | |
| 7 | | | | |
| 8 | | | | |
| 9 | | | | |
| 10 | | | | |
| 11 | | | | |
| 12 | | | | |
| 13 | | | | |
| 14 | | | | |
| 15 | | | | |
| 16 | | | | |
| 17 | | | | |
| 18 | | | | |
| 19 | | | | |
| 19 | | | | |
| 21 | | | | |
| 22 | | | | |
| 23 | | | | |
| 24 | | | | |
| 25 | | | | |
| 25 | | | | |
| 27 | | | | |
| 28 | | | | |
| 29 | | | | |
| 30 | | | | |

Flöden
| | | | | | |
| --- | --- | --- | --- | --- | --- |
| 1 | | | | | |
| 2 | | | | | |
| 3 | | | | | |
| 4 | | | | | |
| 5 | | | | | |
| 5 | | | | | |
| 7 | | | | | |
| 8 | | | | | |
| 9 | | | | | |
| 10 | | | | | |
| 11 | | | | | |
| 11 | | | | | |
| 11 | | | | | |
| 14 | | | | | |
| 14 | | | | | |
| 14 | | | | | |
| 14 | | | | | |
| 14 | | | | | |
| 19 | | | | | |
| 20 | | | | | |
| 20 | | | | | |
| 20 | | | | | |
| 23 | | | | | |
| 23 | | | | | |
| 23 | | | | | |
| 26 | | | | | |
| 26 | | | | | |
| 28 | | | | | |
| 28 | | | | | |
| 28 | | | | | |
| 28 | | | | | |
| 32 | | | | | |
| 32 | | | | | |
| 32 | | | | | |
| 35 | | | | | |
| 35 | | | | | |
| 35 | | | | | |
| 38 | | | | | |
| 38 | | | | | |
| 40 | | | | | |
| 40 | | | | | |
| 42 | | | | | |
| 42 | | | | | |
| 42 | | | | | |
| 42 | | | | | |
| 42 | | | | | |
| 42 | | | | | |
| 42 | | | | | |
| 42 | | | | | |
| 42 | | | | | |
Om mig
I am from Rio de Janeiro/Brazil and I love music!!
MY RADIO:
http://myradiostream.com/aorbrazil
The Genres that i like:
What's In A Name?
Hard rock. AOR. Heavy metal. Sleaze glam. Hair metal. Cheese metal. Commercial metal. Melodic rock. Melodic metal. Power metal. Prog rock. Prog metal. Glam metal. Cock rock. Arena rock... musical adjectives used to describe bands and albums. After a while they all start to blur together.
A Few Rough Definitions:
AOR - Adult-Oriented Rock (or Album-Oriented Radio). This term has its origins in the 1970s, when radio stations had the flexibility to play (and often did) any cut from an album, not just the released singles. When someone uses the term "AOR", think bands like Styx, Boston, Journey, Foreigner, and Toto. The term Arena rock has also been used to describe many of these bands.
Glam - "Leather and lipstick bad boyz". Examples include: Hanoi Rocks, Roxx Gang, and Pretty Boy Floyd. See further down the page for more on this term.
Hair metal, Cheese metal, Commercial metal - terms for the MTV-friendly hard rock bands of the 1980s, characterized (visually) by long hair, leather jackets, torn jeans, and obligatory scantily-clad hot babes in the videos. Think Bon Jovi, Winger, and Warrant.
Melodic metal - See above, but with a slightly heavier edge. Examples: Keel, Accept, Krokus, Steeler, and Fifth Angel.
Prog rock - "Progressive rock." These bands have a tendency to get away from routine song structure, and often their songs do not have a definable chorus. Their albums are also often characterized by many instrumental tracks and/or instrumental portions of songs. Songs can be very lengthy. Examples include: Yes, Starcastle, Shadow Gallery, Artension, and early Genesis. NOT radio-friendly.
Source:
http://www.heavyharmonies.com
Those glory days: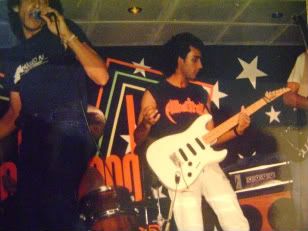 Comarca - Gig in '88
Marcio Tex & Johannes Paul (1989)
Strong Wind - Gig in '92
Strong Wind is: Marcio Tex, John Cassio, Marcus Vinicius, Raphael Caesar & Johannes Paul (1994)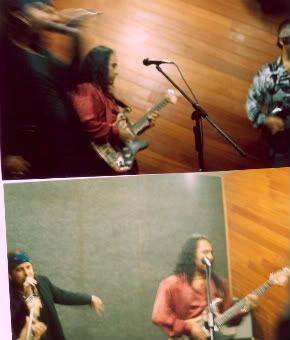 Riogang - Rehearsal in '97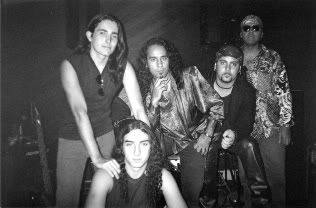 Riogang (2000)
Marcio Tex's Eyezofire - Lost & Found Demos (1995-2001)

Tex Section (2002)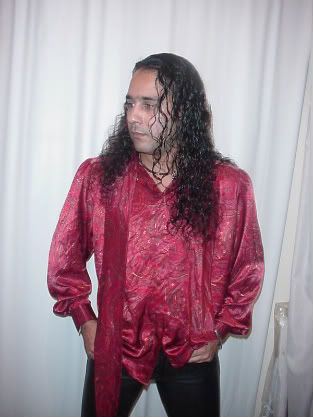 Tex Section (2002)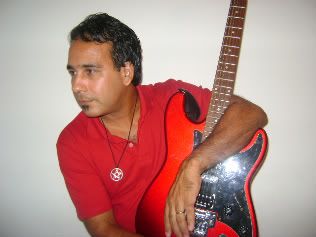 Visual Lies (2009)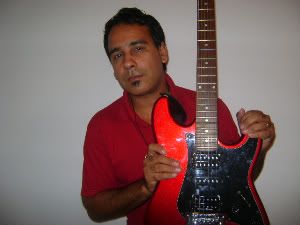 Visual Lies (2009)
Check out also:
My music:
Eyezofire MySpace
Strong Wind MySpace
My blogs:
AORBRAZIL Blog
AORBRAZIL MySpace
Social Network:
Marcio Tex Orkut Profile
Marcio Tex Facebook Profile
In a world where I feel so small, I can't stop thinking big.
Veja a genialidade da poetisa e a riqueza da língua portuguesa...
Não te amo mais.
Estarei mentindo dizendo que
Ainda te quero como sempre quis.
Tenho certeza que
Nada foi em vão.
Sinto dentro de mim que
Você não significa nada.
Não poderia dizer jamais que
Alimento um grande amor.
Sinto cada vez mais que
Já te esqueci!
E jamais usarei a frase
EU TE AMO!
Sinto, mas tenho que dizer a verdade
É tarde demais...
Clarice Lispector
OBS.: Agora leia de baixo para cima. Pura arte, pura genialidade e viva a língua portuguesa.
marciotex's top albums (12 months)
1. Miss Behaviour - Last Woman Standing (205)
2. Bad Habit - Atmosphere (169)
3. Beggars & Thieves - Stone Alone [Firefest Collectors Ep - only 500 copies pressed] (85)
4. Dan Reed - Coming Up for Air (74)
5. Sven Larsson - Sunlight And Shadow (68)
6. Giant - Promise Land (66)
7. Queen - A Night at the Opera (61)
Senaste aktiviteter