fight the dead. fear the living., 35, Kvinna, USASenast sedd: 16 timmar sedan
1

3

9

2

1

9

spelade låtar sedan 26 apr 2005

Skrobblar från

iTunes
Se mer

Flöden
| | | | | |
| --- | --- | --- | --- | --- |
| 1 | | | | |
| 2 | | | | |
| 2 | | | | |
| 4 | | | | |
| 4 | | | | |
| 6 | | | | |
| 6 | | | | |
| 6 | | | | |
| 6 | | | | |
| 6 | | | | |
| 11 | | | | |
| 11 | | | | |
| 11 | | | | |
| 11 | | | | |
| 11 | | | | |
| 11 | | | | |
| 11 | | | | |
| 11 | | | | |
| 11 | | | | |
| 11 | | | | |
| 11 | | | | |
| 11 | | | | |
| 11 | | | | |
| 11 | | | | |
| 11 | | | | |
| 11 | | | | |
| 11 | | | | |
| 11 | | | | |
| 11 | | | | |
| 11 | | | | |
| 11 | | | | |
| 11 | | | | |
| 11 | | | | |
| 34 | | | | |
| 34 | | | | |
| 34 | | | | |
| 34 | | | | |
| 34 | | | | |
| 34 | | | | |
| 34 | | | | |
| 34 | | | | |
| 34 | | | | |
| 34 | | | | |
| 34 | | | | |
| 34 | | | | |
| 34 | | | | |
| 34 | | | | |
| 34 | | | | |
| 34 | | | | |
| 34 | | | | |

Flöden
| | | | | | |
| --- | --- | --- | --- | --- | --- |
| 1 | | | | | |
| 2 | | | | | |
| 2 | | | | | |
| 4 | | | | | |
| 4 | | | | | |
| 4 | | | | | |
| 4 | | | | | |
| 4 | | | | | |
| 4 | | | | | |
| 4 | | | | | |
| 4 | | | | | |
| 4 | | | | | |
| 4 | | | | | |
| 4 | | | | | |
| 15 | | | | | |
| 15 | | | | | |
| 15 | | | | | |
| 15 | | | | | |
| 15 | | | | | |
| 15 | | | | | |
| 15 | | | | | |
| 15 | | | | | |
| 15 | | | | | |
| 15 | | | | | |
| 15 | | | | | |
| 15 | | | | | |
| 15 | | | | | |
| 15 | | | | | |
| 15 | | | | | |
| 15 | | | | | |
| 15 | | | | | |
| 15 | | | | | |
| 15 | | | | | |
| 15 | | | | | |
| 15 | | | | | |
| 15 | | | | | |
| 15 | | | | | |
| 15 | | | | | |
| 15 | | | | | |
| 15 | | | | | |
| 15 | | | | | |
| 15 | | | | | |
| 15 | | | | | |
| 15 | | | | | |
| 15 | | | | | |
| 15 | | | | | |
| 15 | | | | | |
| 15 | | | | | |
| 15 | | | | | |
| 15 | | | | | |
Om mig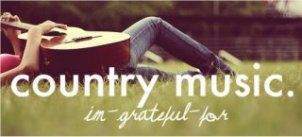 I'm a big country music fan! I love both the traditional classic stuff & the new country.
The Walking Dead, Grimm, Criminal Minds & Hawaii Five-0 are some of my favorite TV shows!!
I LOVE Horror Movies! Especially zombie ones!
I also enjoy Japanese dramas & J-Music! Arashi is my favorite!
Big Houston Rockets fan! Have been since 1993!
I'm also interested in the weather and Meteorology!
~*~*~*~*~*~*~*~*~*~*~*~*~*~*~*~*~~*~*~*~*~*~*~*~*~*~*~*~
Song Milestones
*
20,000th
- [Sugarland] - Sugarland on 11/13/06
*
25,000th
- [Rainin' You] - Brad Paisley on 02/26/07
*
30,000th
- [Runaway] - Gary Allan on 06/03/07
*
35,000th
- [Into The Night (ft. Santana)] - Chad Kroeger on 8/26/07
*
40,000th
- [Photograph] - Nickelback on 11/22/07
*
45,000th
- [Ready, Set, Don't Go] - Billy Ray & Miley Cyrus on 3/01/08
*
50,000th
- [Always Be My Baby] - David Cook on 5/16/08
*
55,000th
- [Disturbia] - Rihanna on 07/17/08
*
60,000th
- [Gotta Be Somebody] - Nickelback on 10/03/08
*
65,000th
- [Broken] - Lifehouse on 12/21/08
*
70,000th
- [What About Now] - Daughtry on 3/5/09
*
75,000th
- [Ain't To Proud To Beg] - Michael Sarver on 5/19/09
*
80,000th
- [Hot 'N Cold] - Katy Perry on 8/7/09
*
85,000th
- [Wait For Me] - Theory of a Deadman on 10/26/09
*
90,000th
- [This Ain't Nothin'] - Craig Morgan on 2/25/10
*
95,000th
- [Just Like You] - Allison Iraheta on 6/13/10
*
100,000th
- [Like That's A Bad Thing] - Danny Gokey on 8/16/10
*
105,000th
- [The House Rules] - Christian Kane on 12/18/10
*
110,000th
- [Colder Weather] - Zac Brown Band on 4/11/11
*
115,000th
- [Skyscraper] -Demi Lovato on 2/1/12
*
120,000th
- [Rolling In The Deep] - Hollie Cavanagh on 5/20/12
*
125,000th
- [I Need You] - Trisha Yearwood on 8/15/12
*
130,000th
- [Colder Weather] - Zac Brown Band on 3/19/13
*
135,000th
- [You Look So Good In Love] - George Strait on 9/19/13