Viridiana Lopez, 26, Kvinna, USASenast sedd: juli 2013
1

1

9

7

spelade låtar sedan 5 maj 2012

Flöden
| | | | | |
| --- | --- | --- | --- | --- |
| 1 | | | | |
| 2 | | | | |
| 2 | | | | |
| 4 | | | | |
| 5 | | | | |
| 6 | | | | |
| 6 | | | | |
| 8 | | | | |
| 9 | | | | |
| 9 | | | | |
| 9 | | | | |
| 12 | | | | |
| 12 | | | | |
| 12 | | | | |
| 12 | | | | |

Flöden
| | | | | | |
| --- | --- | --- | --- | --- | --- |
| 1 | | | | | |
| 1 | | | | | |
| 3 | | | | | |
| 3 | | | | | |
| 5 | | | | | |
| 5 | | | | | |
| 5 | | | | | |
| 5 | | | | | |
| 5 | | | | | |
| 5 | | | | | |
| 5 | | | | | |
| 5 | | | | | |
| 5 | | | | | |
| 5 | | | | | |
| 5 | | | | | |
Om mig
Well hello my sweet radioactive jumping squirrels
Here you will get to know about me but be forewarned once you are in there's no way out bwahahaha!!
I am a wobbling otter ..... jealous much ;3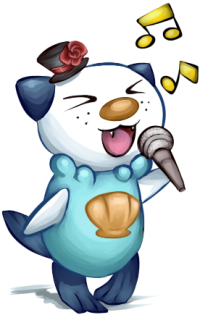 Portrait drawn by the lovely citrus <3
Is it easy for someone to make you smile? CURSE YOU, I JUST DID
Tell me why you like the last song you listened to? Who said I did? O_o
What color are your eyes? Brown
Where was the last place you fell asleep other than your bed? x3 car
What would your name be without the first three letters? idiana
Do you have an older brother? >.> no but he thinks he is.....
Have you ever laughed so hard you cried? Yes, I have thanks to my lovely friends and the boy!!
What are you listening to right now? Franz Ferdinand
Do you laugh a lot? I am laughing now X3
Are you ticklish? YES on my sides and everyone touches me there TnT
What always makes you feel better when you're upset? CHOCOLATE tis my god
Tell me about the shirt/shirts you're wearing? they are made of cotton and are flammable :D
When you are home alone do you still close the door when you shower? WHY DO YOU WANNA KNOW O_o........Stalker
What was on your mind most today? DID YOU GET THAT THING I SENT YA?!
How long does it take for you to fall asleep at night?O_o are you Edward?....
Do you have any siblings?the boy/ hilberto
Are you one of those people who are always cold?I am chihuahua dog rawr * has identity issues*
How many more days until your birthday? sorry I can't count my stubs don't allow me to :D
Do you have any summer plans yet?.......NO TnT.....you mock me with your precious plans
Is there someone you wish you were closer with? Jesse x3
Do you tend to waste a lot of money? ahhahaha...yes.....
Have any addictions? Yes, Yes I do but there are too many to list on here
Have you ever had a stalker? yeah.... YOU
What did you last drink? you should know since you are stalking me >.>
What was the best concert you have been to? The one in my head
Where do you get all your clothes? A wonderful place called the mall x3
What did you do today ? nothing I am on probation
Do you have a YouTube account? why yesh I do my glittery hyperspace raccoon of destruction
Is there one person in your life that can always make you smile? there are three
Have you ever sent a text to the wrong person? XD YES I HAVE LOL
Will next friday be a good one? Will I get to destroy something? :3c
When was the last time something bothered you? not like something more like someone >.>...the boy
Do you think age matters in relationships? YES it really does
When will your next kiss be? I DON"T KNOW maybe NEVER
More fun: (o尸'▽')o尸゛
This Or That…
– Pepsi or Coke: Pepsi
– McDonald's or Burger King: Burger king
– Adidas or Nike: adidas?
– Chocolate or Vanilla: CHOCOLATE did you not hear its my GOD
– Cappuccino or coffee: Cappuccino since its sweet
Do You…
– Smoke: Nope never cause it stains your teeth
– Curse: ALL THE TIME ,LOVE
– Sing: Not well but yes
– Dance: Like no one is watching
– Take a shower everyday: yesh because I wanna stink of clean
– Have a crush: yes * continues drinking crush soda*
– Want to get married: About time you asked!!
– Get motion sickness: depends
– Think you're attractive: to be honest nope and never have x3
– Get along with your parents: yes so much that they wanna give me away :D
Have you ever…
- Flashed anyone: why would anyone wanna see that? O_o
– Been beaten up: No because they all fear me bwahaha *chokes*
– Shoplifted: I can't since its impossible for me to lift a shop
– Eaten Sushi: yes and me no like
– Made homemade cookies: never try to improvise on ingredients >.>
– Gone Skinny dipping: no because the lake monster would eat my soul
– Stolen anything: your heart ;3
In the opposite sex…
– Best eye color: blue or hazel
– Best hair color: dark brown to black
– Short hair or long hair: shaggy or spiked up x3 so I guess long
Why are you still here? (*>ω<)
stupid/dumb stuff that has happened to me:
[]Gum has fallen out of your mouth when you were talking.
[] Gum has fallen out of your mouth when you were NOT talking.
[] You have ran into a glass/screen door.
[] You have thought of something funny and laughed, then people gave you weird looks.
[] You just tried to lick your elbow.
[] You never knew that the Alphabet and Twinkle Twinkle Little Star have the same rhythm.
[] You just tried to sing them.
[] You have tripped on your shoelace and fallen.
[] You have choked on your own spit. ( I have choked on air >.> don't ask)
[] You have accidentally caught something on fire
[] You've fallen asleep in class
[] Sometimes you just stop thinking
[] You tell a story and forget what you were talking about
[] You have put your clothes on backwards or inside out, and didn't realize it
[] You've looked all over for something and realized it was in your hand or pocket
[] Your friends know not to use big words around you
[] You sometimes tilt your head when you're confused
[] You have fallen out of your chair before
Senaste aktiviteter