Sonny, 26, Man, StorbritannienSenast sedd: oktober 2013
8

7

0

2

spelade låtar sedan 10 sep 2009

Flöden

Flöden
Om mig
I'm looking to find new bands and music to whet my appetite, not necessarily just prog rock and metal though, even if they're my favourite genres by far.
I actually use the journal feature here to keep track of some of my musical musings, so check it out and post a comment if you find something amusing/disgusting.
Oh and I'm looking to make friends with people with similar tastes, whether it be online or hanging out IRL. I would also like to meet people to go gigs with too, so drop me a message if you're like-minded.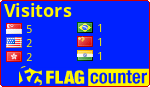 Senaste aktiviteter