Andy , 37, Man, USA
www.prayforaedyn.comSenast sedd: september 2013
2

0

4

6

2

spelade låtar sedan 23 jul 2010
| | | | | | |
| --- | --- | --- | --- | --- | --- |
| | | Eminem – Legacy | | | Igår 11:50 |
| | | Eminem – Legacy | | | Igår 11:44 |
| | | Eminem – Survival | | | Igår 11:39 |
| | | Eminem – Rhyme or Reason | | | Igår 11:34 |
| | | Eminem – Evil Twin | | | Igår 03:12 |
| | | Eminem – Evil Twin | | | Igår 03:06 |
| | | Eminem – The Monster | | | Igår 03:02 |
| | | Eminem – Stronger than I Was | | | Igår 02:57 |
| | | Eminem – Rap God | | | Igår 02:50 |
| | | Eminem – Rhyme or Reason | | | Igår 22:46 |
| | | Eminem – Rap God | | | Igår 22:40 |
| | | Snoop Lion – Fruit Juice | | | 30 nov 16:16 |
| | | Snoop Lion – No Guns Allowed | | | 30 nov 16:12 |
| | | Snoop Lion – Get Away | | | 30 nov 16:09 |
| | | Snoop Lion – Here Comes the King | | | 30 nov 16:05 |
| | | Snoop Lion – Rebel Way | | | 30 nov 16:00 |
| | | Eminem – Rap God | | | 30 nov 15:54 |
| | | Eminem – Rap God | | | 30 nov 15:47 |
| | | Eminem – Legacy | | | 30 nov 15:42 |
| | | Eminem – The Monster | | | 27 nov 11:50 |
Se mer

Flöden
| | | | | |
| --- | --- | --- | --- | --- |
| 1 | | | | |
| 2 | | | | |
| 3 | | | | |
| 4 | | | | |
| 5 | | | | |
| 6 | | | | |
| 7 | | | | |
| 8 | | | | |
| 9 | | | | |
| 10 | | | | |
| 11 | | | | |
| 12 | | | | |
| 13 | | | | |
| 14 | | | | |
| 15 | | | | |
| 16 | | | | |
| 17 | | | | |
| 18 | | | | |
| 19 | | | | |
| 19 | | | | |
| 21 | | | | |
| 22 | | | | |
| 23 | | | | |
| 24 | | | | |
| 25 | | | | |
| 26 | | | | |
| 27 | | | | |
| 28 | | | | |
| 28 | | | | |
| 28 | | | | |
| 31 | | | | |
| 31 | | | | |
| 33 | | | | |
| 34 | | | | |
| 35 | | | | |
| 36 | | | | |
| 37 | | | | |
| 38 | | | | |
| 39 | | | | |
| 40 | | | | |
| 41 | | | | |
| 42 | | | | |
| 43 | | | | |
| 43 | | | | |
| 45 | | | | |
| 46 | | | | |
| 47 | | | | |
| 47 | | | | |
| 49 | | | | |
| 49 | | | | |

Flöden
| | | | | | |
| --- | --- | --- | --- | --- | --- |
| 1 | | | | | |
| 2 | | | | | |
| 3 | | | | | |
| 4 | | | | | |
| 5 | | | | | |
| 6 | | | | | |
| 7 | | | | | |
| 7 | | | | | |
| 9 | | | | | |
| 10 | | | | | |
| 10 | | | | | |
| 12 | | | | | |
| 13 | | | | | |
| 13 | | | | | |
| 13 | | | | | |
Om mig
My short and long tail are: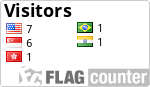 I have loved yet not rendered love.
My emotions renounce the presence of reality, knowing only that if I acknowledge the
un discarded truth; the agony will be ultimately too much for my withered heart to accept.
With these terminal afflictions, my only choice is to remain in "limbo" not claiming either as my own.
As the anticipation for love is so seemly owed to me, so is a venture for a happy life with or without it.
Senaste aktiviteter
drinkshampoo fick en ny vän.

oktober 2012