♫ Barbara ♫ , Kvinna, KanadaSenast sedd: januari 2012
5

5

8

0

7

spelade låtar sedan 11 aug 2005
454 Älskade låtar | 215 inlägg | 2 blandband |

6 766 hojtningar

Flöden
| | | | | |
| --- | --- | --- | --- | --- |
| 1 | | | | |
| 2 | | | | |
| 3 | | | | |
| 4 | | | | |
| 5 | | | | |
| 6 | | | | |
| 7 | | | | |
| 8 | | | | |
| 9 | | | | |
| 10 | | | | |
| 11 | | | | |
| 12 | | | | |
| 13 | | | | |
| 14 | | | | |
| 15 | | | | |
| 16 | | | | |
| 17 | | | | |
| 18 | | | | |
| 19 | | | | |
| 20 | | | | |
| 21 | | | | |
| 22 | | | | |
| 23 | | | | |
| 24 | | | | |
| 25 | | | | |
| 26 | | | | |
| 27 | | | | |
| 28 | | | | |
| 29 | | | | |
| 30 | | | | |
| 31 | | | | |
| 32 | | | | |
| 33 | | | | |
| 34 | | | | |
| 35 | | | | |
| 36 | | | | |
| 36 | | | | |
| 38 | | | | |
| 39 | | | | |
| 40 | | | | |
| 41 | | | | |
| 42 | | | | |
| 43 | | | | |
| 44 | | | | |
| 45 | | | | |
| 46 | | | | |
| 47 | | | | |
| 48 | | | | |
| 49 | | | | |
| 49 | | | | |

Flöden
| | | | | | |
| --- | --- | --- | --- | --- | --- |
| 1 | | | | | |
| 2 | | | | | |
| 2 | | | | | |
| 4 | | | | | |
| 5 | | | | | |
| 6 | | | | | |
| 7 | | | | | |
| 8 | | | | | |
| 9 | | | | | |
| 10 | | | | | |
| 11 | | | | | |
| 12 | | | | | |
| 13 | | | | | |
| 13 | | | | | |
| 15 | | | | | |
| 16 | | | | | |
| 17 | | | | | |
| 18 | | | | | |
| 19 | | | | | |
| 20 | | | | | |
| 21 | | | | | |
| 22 | | | | | |
| 22 | | | | | |
| 22 | | | | | |
| 25 | | | | | |
| 25 | | | | | |
| 25 | | | | | |
| 28 | | | | | |
| 28 | | | | | |
| 30 | | | | | |
Om mig

Get your own!
I support: Bad Panda Records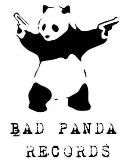 Steely Dan
does it for me...
My Eclectic Score is:

93/100

"When I hear music
I fear no danger,
I am invulnerable,
I see no foe.

I am related
to the earliest times
and to the latest."

- Henry David Thoreau
"Whenever you find you are on the side of the majority, it is time to pause and reflect" -Mark Twain
Your Taste in Music Says You're Wild
Your musical tastes are intense and rebellious.
You are intelligent... but in a very unconventional way.

You are curious about the world. You love doing something new.
In fact, you enjoy taking risks and doing things most people would shy away from.

You are very physical. It's likely that you're athletic, but not into team sports.
You have the soul of an artist. Beauty and harmony are important to you.

What Does Your Taste in Music Say About You?