Ire, 23, Kanada
yandereist.comSenast sedd: 58 minuter sedan
4

4

4

1

0

8

spelade låtar sedan 5 maj 2009
3 656 Älskade låtar | 49 inlägg | 0 blandband |

792 hojtningar

Flöden
| | | | | |
| --- | --- | --- | --- | --- |
| 1 | | | | |
| 2 | | | | |
| 3 | | | | |
| 4 | | | | |
| 5 | | | | |
| 6 | | | | |
| 7 | | | | |
| 8 | | | | |
| 9 | | | | |
| 10 | | | | |
| 11 | | | | |
| 12 | | | | |
| 13 | | | | |
| 14 | | | | |
| 15 | | | | |
| 16 | | | | |
| 17 | | | | |
| 18 | | | | |
| 19 | | | | |
| 20 | | | | |
| 21 | | | | |
| 22 | | | | |
| 23 | | | | |
| 24 | | | | |
| 25 | | | | |
| 26 | | | | |
| 27 | | | | |
| 28 | | | | |
| 29 | | | | |
| 30 | | | | |

Flöden
| | | | | | |
| --- | --- | --- | --- | --- | --- |
| 1 | | | | | |
| 2 | | | | | |
| 3 | | | | | |
| 4 | | | | | |
| 5 | | | | | |
| 6 | | | | | |
| 7 | | | | | |
| 8 | | | | | |
| 8 | | | | | |
| 10 | | | | | |
| 11 | | | | | |
| 12 | | | | | |
| 13 | | | | | |
| 14 | | | | | |
| 15 | | | | | |
| 16 | | | | | |
| 17 | | | | | |
| 18 | | | | | |
| 19 | | | | | |
| 20 | | | | | |
Om mig
This is a place of admired hopes and dreams; a place of carefully selected Icarean notions plastered in musical archives. This is a part of a whole, and it hopefully is worthy of admiration.

Smile.
Groups I lead:

On my spare time, and even on that which I not have to spare, I like collecting vistas with my photographic apparatuses — these vistas can often be found on my personal portfolio and on my Flickr profile.
This is an excruciatingly annoying list of the bands I have seen live. Some items are missing.




1349, 16Volt, Aborted, Absolute Body Control, Accessory, Ad·ver·sary[x2], Aesthetic Perfection[x2], Agonoize, Alcest, Aliceffekt[x4], Alien Vampires, Alter der Ruine, Ambassador21, Amduscia, And One, Architect, Ascii Disko, Assemblage 23[x2], Amon Amarth[x2], Apocalyptica, Ayria[x2], Beborn Beton, Behemoth, Belphegor, Black Label Society, Blackguard, Blutengel, Bruderschaft, C-Lekktor, Cannibal Corpse, Carcass, Caustic[x2], Celtic Frost, Cenotype, Cervello Elettronico, Cesium 137, Chemlab, Combichrist[x3], Continues, Corrupted Suburbs[x2], Covenant[x2], Cradle of Filth, Das Ich, David Carretta, Decoded Feedback[x2], Destroid, Detroit Diesel, Die Krups, Dive, DYM, E-Craft, Edgey, Elis, End.user, Ensiferum, Enslaved, ESA, Everything Goes Cold, FabrikC, Faderhead, FGFC820[x4], Finntroll[x2], Fixmer / McCarthy, Fractured, Front 242, Front Line Assembly, Frozen Plasma, Glenn Love, God Module[x2], Grendel[x2], Haggard, Hate, Hauhobb, Heimataerde, Hocico[x3], Hypnoskull, Hypocrisy, Icon of Coil, Imminent Starvation, Imperative Reaction, Interlace, Iron Maiden, Iszoloscope[x4], iVardensphere[x2], Klangstabil, Klinik, Komor Kommando, Left Side Neighbour[x2], Left Spine Down, Junius, Korn[x4], Kriminal Minds, Krypteria, Left Spine Down, Leæther Strip, Life Cried, Lights of Euphoria, Linkin Park, Marching Dynamics, Melotron, Memmaker[x2], Mimetic, mind.in.a.box, Miss Construction, Modulate, Monolith, Mudvayne, Nachtmahr[x2], Necessary Response, Nightwish, Nile, Nitronoise, Noisex[x2], Orphx, Ozzy Osbourne, Painbastard, Panzer AG, Phosgore, Powerglove, Pride and Fall, Profugus Mortis, Pröjekt F, Project Pitchfork, Rammstein[x2], Reaper, Rotersand, Rotten Sound, Run Level Zero, S.K.E.T., SAM, Satyricon[x2], Scar Symmetry, Septic Flesh, Shiv-r, [:SITD:], Solitary Experiments, Soman, Sonata Arctica[x3], S.P.O.C.K., Squarehead, Static-X, Suffocation, Suicide Commando, Swashbuckle, Synapscape[x2], System Syn, T-Faktor, Tactical Sekt, Terrorfakt[x3], The Gothsicles[x2], Theatre des Vampires, Therion, Turisas, Tyske Ludder, Unter Null, VNV Nation[x2], Vomito Negro, War Tapes, W.A.S.T.E., Warbringer, Winterkälte, [x]-Rx, xotox, and XP8.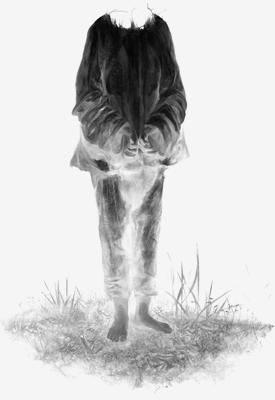 Have a nice day.