Arthur, 21, Man, LitauenSenast sedd: söndag morse
1

2

0

4

1

9

spelade låtar sedan 15 dec 2007
734 Älskade låtar | 108 inlägg | 3 blandband |

677 hojtningar

Flöden
| | | | | |
| --- | --- | --- | --- | --- |
| 1 | | | | |
| 2 | | | | |
| 3 | | | | |
| 4 | | | | |
| 5 | | | | |
| 6 | | | | |
| 7 | | | | |
| 8 | | | | |
| 9 | | | | |
| 10 | | | | |
| 11 | | | | |
| 12 | | | | |
| 13 | | | | |
| 14 | | | | |
| 15 | | | | |

Flöden
| | | | | | |
| --- | --- | --- | --- | --- | --- |
| 1 | | | | | |
| 2 | | | | | |
| 3 | | | | | |
| 3 | | | | | |
| 5 | | | | | |
| 6 | | | | | |
| 7 | | | | | |
| 8 | | | | | |
| 8 | | | | | |
| 10 | | | | | |
| 11 | | | | | |
| 12 | | | | | |
| 13 | | | | | |
| 14 | | | | | |
| 15 | | | | | |
| 16 | | | | | |
| 17 | | | | | |
| 18 | | | | | |
| 19 | | | | | |
| 20 | | | | | |
Om mig
I've had a total recalibration of my mind, you know. I mean, it's like, I've been banging my head against this 19th century type, um, what? Thought mode? Construct? Human construct? Well, the wall doesn't exist. It's not there, you know. I mean, they tell you, look for the light at the end of the tunnel. Well, there is no tunnel. There's just no structure. The underlying order is chaos.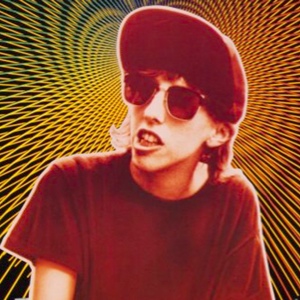 He said I did something really stupid today
Can I pronounce, pronounce you dead?
I am dead by the beauty of strangers
In horror my eye-head transforms them
Into smiling beautific roommates
From dust to dust they create rock and roll
Here comes something: you are Lou Reed
Transformer cracked by the backyard stream
Killer tunes, bubblegum disaster
Radical adults lick godhead style.
You need a special strength
I've got that second skin
I've got that chance to give
I've got the only way that I know how to live with it
I need a second skin
something to hold me tough
I need a second skin
something I cannot break out of
Pictures in a box at home
Yellowing and green with mold
So I can barely see your face
Wonder how that color taste

You were always so far away
I know the way so don't you run away
Like you used to do
Like you used to do
Deadhead
If I had a gun for every ace I have drawn
I could arm a town the size of Abilene
Don't you push me, baby, 'cause I'm holding low
And you know I'm only in it for the gold
If I can't be my own, I'd feel better dead
Senaste aktiviteter