Lewis, 23, Man, StorbritannienSenast sedd: igår kväll
4

4

7

4

spelade låtar sedan 1 feb 2012
1 324 Älskade låtar | 1 743 inlägg | 0 blandband |

337 hojtningar
| | | | | | |
| --- | --- | --- | --- | --- | --- |
| | | Accept – Losing More Than You've Ever Had | | | 11 mar 21:40 |
| | | Vicious Rumors – Children | | | 11 mar 21:35 |
| | | Fates Warning – One | | | 11 mar 21:31 |
| | | Queensrÿche – Walk in the Shadows | | | 11 mar 21:27 |
| | | Chris Caffery – Pisses Me Off | | | 11 mar 21:22 |
| | | Savatage – Out on the Streets | | | 11 mar 21:15 |
| | | Doctor Butcher – Lost In The Dark | | | 11 mar 21:10 |
| | | Fates Warning – Silent Cries | | | 11 mar 21:07 |
| | | Jon Oliva's Pain – Look At The World | | | 11 mar 21:04 |
| | | Overkill – Ironbound | | | 11 mar 20:57 |
| | | Shadow Gallery – Legacy | | | 11 mar 20:52 |
| | | Pretty Maids – Back To Back | | | 11 mar 20:48 |
| | | Helstar – Benediction | | | 11 mar 20:42 |
| | | W.A.S.P. – The Torture Never Stops | | | 11 mar 20:38 |
| | | Candlemass – Prologue | | | 11 mar 20:37 |
| | | Savatage – Sirens | | | 11 mar 20:30 |
| | | Circle II Circle – Watching In Silence | | | 11 mar 20:23 |
| | | Chris Caffery – Fade Into the X | | | 11 mar 20:18 |
| | | Doctor Butcher – Don't Talk To me | | | 11 mar 20:14 |
| | | Jon Oliva's Pain – Living On The Edge | | | 11 mar 20:09 |
Se mer

Flöden
| | | | | | |
| --- | --- | --- | --- | --- | --- |
| 1 | | | | | |
| 2 | | | | | |
| 3 | | | | | |
| 4 | | | | | |
| 4 | | | | | |
| 4 | | | | | |
| 7 | | | | | |
| 7 | | | | | |
| 7 | | | | | |
| 7 | | | | | |
| 7 | | | | | |
| 7 | | | | | |
| 7 | | | | | |
| 7 | | | | | |
| 7 | | | | | |
| 7 | | | | | |
| 17 | | | | | |
| 17 | | | | | |
| 17 | | | | | |
| 17 | | | | | |

Flöden
| | | | | | |
| --- | --- | --- | --- | --- | --- |
| 1 | | | | | |
| 2 | | | | | |
| 2 | | | | | |
| 2 | | | | | |
| 2 | | | | | |
| 2 | | | | | |
| 2 | | | | | |
| 2 | | | | | |
| 2 | | | | | |
| 2 | | | | | |
| 2 | | | | | |
| 2 | | | | | |
| 2 | | | | | |
| 2 | | | | | |
| 2 | | | | | |
Om mig
Credit goes to
www.last.fm/user/LordsOfTheStorm
for my username.
I like Rock music
I like Metal music
I like Punk music
I like Blues music
I like beer
I like Scotch whisky
I like partying
I like gigs
I like women
I like aeroplanes
I like trains
I like cars
I like food
I like history
I like geography
I like culture
I like nature
I like animals
I like walking
I like climbing
I like skiing
I like action films
I like documentaries
I like to annoy people by making long lists of the things I like ;)
Hello everyone and welcome to my channel! My name is Lewis, I'm 23 years old and I'm from the Kirklees area of West Yorkshire in Northern England, and as you may have guessed from my username I'm a fan of Metal music, Rock music and ales. I listen to mostly Classic Rock and Heavy Metal (Traditional Heavy, NWOBHM, Speed, Thrash etc) and also plenty of Punk Rock, Blues and various Indie/Alternative bands, though I enjoy bits and bats from most genres of music, even a bit of Reggae and 80's/90's Pop doesn't hurt every now and again hehehe ;)
Another keen interest of mine is beer, in particular the real ales of England. I love the tastes, the textures, the aromas and the uniqueness of English real ales, and I always try and get a pint (or 2!) in whenever I go out! I also love to drink Scotch whiskys made by small independent distilleries, however I'm still fairly new to Scotch whiskys and so my knowledge on them is still very limited, I hope to try more of them whenever I can!
Other interests of mine include aviation, nature, history, geography, culture, cars and astronomy, amongst others. Hobbies of mine include walking, listening to music, attending gigs, going out with friends and wasting my time online.
Bands I have seen live:
3 Inches Of Blood
Age Of Taurus
Alestorm
Angel Witch
Anthrax
Arkham Witch x2
Biffy Clyro
Black Sabbath
Bludvera
Claim The Throne
Crimes Of Passion
Darkest Era
Diaries Of A Hero
Dropkick Murphys
Enforcer
Enuff Z'Nuff
Europe
Evile x2
Firewind
Ginger Wildheart
Hot Money
Iron Void
Judas Priest
Karnivore
Kreator
Little Angels
Machine Head x2
Megadeth
Metallica x2
Motörhead
Nightwish
Opeth
Overkill
Quake
Queensrÿche
Rival Sons x2
Savage Messiah
Saxon
Sebastian Bach
Septic Fatality
Shrapnel
Slash (feat. Myles Kennedy and the Conspirators)
Steel Panther (with an appearance from Corey Taylor)
Stonerider
The Sword
Terrorvision
Tenacious D
Trivium
Ugly Kid Joe
Uli Jon Roth
W.A.S.P
Xentrix
Young Lust
Bands I have seen live (in chronological order):
Metallica: World Magnetic tour - The Sword, Machine Head, Metallica
Judas Priest: Epitaph World tour - Rival Sons, Queensrÿche, Judas Priest
Alestorm: Useless Drunken Bastards tour - Claim The Throne, Darkest Era, Alestorm
Summer Lovin' Slam Jam - Quake, Karnivore, Septic Fatality, Bludvera, Arkham Witch, Iron Void
Download Festival 2012 -
(day 1) Terrorvision, Little Angels, Machine Head, Opeth (only caught about half a song), Nightwish, Slash (feat. Myles Kennedy and the Conspirators.)
(day 2) Saxon, Ginger Wildheart, Trivium, Steel Panther (with an appearance from Corey Taylor), Tenacious D, Biffy Clyro, Metallica
(day 3) Rival Sons, Sebastian Bach, Ugly Kid Joe, Megadeth, Firewind, Dropkick Murphys, Black Sabbath
W.A.S.P: 30 Years Of Thunder Tour - Crimes Of Passion, W.A.S.P
Overkill: The Electric Age World Tour - 3 Inches Of Blood, Overkill
Evile: All Hallows Evile - Shrapnel, Savage Messiah, Evile
Motörhead: The Wörld is Yours 2012 - Diaries Of A Hero, Anthrax, Motörhead
Angel Witch: Live Evil Into The Dark 2012 - Age Of Taurus, Enforcer, Angel Witch
Europe: Bag Of Bones Tour - Stonerider, Europe
Uli Jon Roth: 2012 tour - Brother, Uli Jon Roth
Kreator: 2013 UK tour - Xentrix (unfortunately only caught the last 2 songs), Evile, Kreator
Enuff Z'nuff: World tour 2013 - Hot Money, Young Lust, Enuff Z'Nuff
Friends bands/local bands/some other unsigned bands I've seen (unfortunately I can't remember the names of every band in this category I've seen, so there are several bands missing from this list)
ALUNAH
Arke
Bad Pollyanna x3
Brother
Destroy The Skyline x3
Elmo's Fire
The Glory Holes x3
Gods Of Hellfire
Hell Bent Forever (Judas Priest tribute band)
Iron On Maiden (Iron Maiden tribute band) x2
Motörheadache (Motörhead tribute band)
Murderpuss x9
Rammlied (Rammstein tribute band)
Riff X
Road To Horizon
Saxonized (Saxon tribute band)
Suburban Pigeon x2
The Syndicates
Treason Kings
Yo El Rey
If you would like to know anything else, just ask.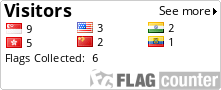 Senaste aktiviteter