Henry Rhodes, 22, Man, StorbritannienSenast sedd: senaste månaden
2

9

5

1

8

6

spelade låtar sedan 29 jan 2012

Flöden
| | | | | |
| --- | --- | --- | --- | --- |
| 1 | | | | |
| 2 | | | | |
| 3 | | | | |
| 4 | | | | |
| 5 | | | | |
| 6 | | | | |
| 7 | | | | |
| 8 | | | | |
| 9 | | | | |
| 10 | | | | |
| 11 | | | | |
| 12 | | | | |
| 13 | | | | |
| 14 | | | | |
| 15 | | | | |
| 16 | | | | |
| 17 | | | | |
| 18 | | | | |
| 19 | | | | |
| 20 | | | | |
| 21 | | | | |
| 22 | | | | |
| 23 | | | | |
| 24 | | | | |
| 25 | | | | |
| 26 | | | | |
| 27 | | | | |
| 28 | | | | |
| 29 | | | | |
| 30 | | | | |

Flöden
| | | | | | |
| --- | --- | --- | --- | --- | --- |
| 1 | | | | | |
| 2 | | | | | |
| 3 | | | | | |
| 4 | | | | | |
| 5 | | | | | |
| 6 | | | | | |
| 7 | | | | | |
| 8 | | | | | |
| 9 | | | | | |
| 10 | | | | | |
| 11 | | | | | |
| 12 | | | | | |
| 13 | | | | | |
| 14 | | | | | |
| 15 | | | | | |
| 16 | | | | | |
| 17 | | | | | |
| 18 | | | | | |
| 19 | | | | | |
| 20 | | | | | |
| 21 | | | | | |
| 21 | | | | | |
| 23 | | | | | |
| 24 | | | | | |
| 25 | | | | | |
| 26 | | | | | |
| 26 | | | | | |
| 28 | | | | | |
| 29 | | | | | |
| 30 | | | | | |
Om mig
Hey, names Henry, from Hebburn, near South Shields.
Currently Studying CCA all the way down in Hereford, specializing in ceramics.
I listen to all sorts, if i like it i listen, weather its Pop Punk, Melodic Hardcore, Jazz, Dubstep, Soul, etc
Music and Art is my life, rarely anywhere without music playing out loud or in my headphones. My iPod on random is best way to here my taste in music, Slipknot, Queen, blink-182, Demi Lovato, Soundtrack from Jungle Book, Flogging Molly, The Black Keys, Blur, Four Year Strong and Goldfrap all in an hour should not happen but it does.
Used to be Dumpweed14 but had a problem with my scrobling and when i reset it reverted my libary back to when i first joined every time, so i am really a member since Feb '09
http://harrythepotter.deviantart.com/
http://www.flickr.com/photos/47974806@N02/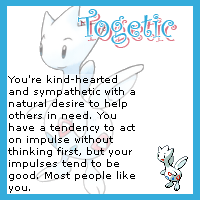 Seen Live:
The All-American Rejects
All At Steak
All Time Low (2)
The Audtion
Bayside
Bill Kirchen Trio
Black Sun
THE BLACKOUT (2)
BLINK - 182
B.O.B
Boys Like Girls
Brennen Leigh & Noel McKay
By The Rivers
A DAY TO REMEMBER
The Enemy
FOUR YEAR STRONG
Friday Night Boys
Futures
Framing Hanley
GOOD CHARLOTTE
Heavns Basement
HOLLYWOOD UNDEAD
KID BRITISH
KDS IN GLASS HOUSES (3)
JOHN TURELL & BAND
The King Bees
Leeroy Stagger & Band
Lostprophets
Madina Lake
Mighty Phill Lee
My Passion
PAPA ROACH
PARAMORE
Pierce The Veil
THE RAINBOW GIRLS
Rick Fury (Dilect)
Silverstine
SINGING ADAMS
Summerlin
Twin Atlantic
Twisted Wheel
The Urgency
We Are The Ocean
THE WONDER YEARS
You and What Army
Young Guns
Tributes/Theater/Comdeians
Abba
BFG
Blood Brothers (Sunderland Empire Feb '12)
Chicago (Sunderland Empire March '12)
Dinner Ladies (Newcastle Theater Royal '11)
Ducktatsic (Albery Theater 05')
Elvis (x2)
Grease (Newcastle Theater Royal July '12 with Mary Byrne)
Jimmy Carr
Joseph (AHATCDC) (Coventry University '99 and Sunderland Empiere '04)
Mamma Mia (Prince of Wales Theater '06)
Oliver (Newcastle Theater Royal October '12)
The Rat Pack (Costa Del Sol)
Scrooge (Paladium '05)
The Sound Of Music (Newcastle Theater Royal '11)
101 Dolmations
"YOU'R OFF BY

A LONG SHOT "
Senaste aktiviteter