I am Jack's banal syntactic structure, 24, Man, AntarktisSenast sedd: igår kväll
2

4

6

7

0

spelade låtar sedan 9 sep 2010

Flöden

Flöden
Om mig
and
we were afraid
then
that
all throughout our lives
things like that
would
happen,
that nobody
wanted
anybody
to be
strong and
beautiful
like that,
that
others would never
allow it,
and that
many people
would have to
die.
I despise those people who write prententious useless bollocks such as
"oh, music is my life!"
or
"I coulnd't live without music, it's my only reason to live lol!"
- we all do love music here - that's why we're registred to last.fm - so please shut the fuck up; but also: music doesn't provide you with the daily 2,000kcals (or about 7,600 if you're American) your body needs for to survive, so for how much you can adore music I'm afraid your quirky hipster guitar riffs won't feed you.
But please, don't think I'm a harsh person, I just hate idiots, if you want to have a talk about music or whatever else, and you are not an idiot, just write something in my shoutbox and I'll reply to you at some point.
Personally, I registered with last.fm just to please my obsessive compulsive disorder of having pretty charts and the album covers for any music I listen to.
And please,
do not add me as a 'friend' if you don't even write any sort of random crap on my shoutbox,
I don't give a flying fuck about you. What's the point to do that? Every time you send an unwelcome friend request a honest kid in the world dies.
Dead kids:
23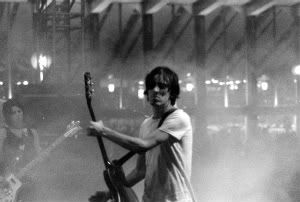 update my seen-live-list
|
get your own list