Flöden
| | | | | |
| --- | --- | --- | --- | --- |
| 1 | | | | |
| 2 | | | | |
| 3 | | | | |
| 4 | | | | |
| 5 | | | | |
| 6 | | | | |
| 7 | | | | |
| 8 | | | | |
| 9 | | | | |
| 10 | | | | |
| 11 | | | | |
| 12 | | | | |
| 13 | | | | |
| 14 | | | | |
| 15 | | | | |

Flöden
| | | | | | |
| --- | --- | --- | --- | --- | --- |
| 1 | | | | | |
| 2 | | | | | |
| 3 | | | | | |
| 4 | | | | | |
| 5 | | | | | |
| 6 | | | | | |
| 6 | | | | | |
| 6 | | | | | |
| 9 | | | | | |
| 10 | | | | | |
| 11 | | | | | |
| 12 | | | | | |
| 13 | | | | | |
| 14 | | | | | |
| 15 | | | | | |
Om mig
"Run your fingers through my soul. For once, just once, feel exactly what I feel, believe what I believe, perceive as I perceive, look, experience, examine, and for once; just once, understand."
She was a fast machine
She kept her motor clean
She was the best damn woman that I ever seen
She had the sightless eyes
Tellin' me no lies
Knockin' me out with those American thighs
Takin' more than her share
Had me fighting for air
She told me to come but I was already there
'Cause the walls start shaking
The earth was quakin'
My mind was achin'
And we were makin' it and you -
Shook me all night long
Well you can dress me in your mirror
Give me kisses forever and a day yeah
But there's just one thing
You don't have to say
You don't have to say you love me
Baby it's alright
Coz honey I don't care
Oh baby I don't care!!
hatreddistilery's top albums (overall)
1. Guns N' Roses - Greatest Hits (284)
2. Godsmack - IV (273)
3. Vains of Jenna - Lit Up Let Down (271)
4. Korn - Greatest Hits Vol. I (258)
5. Vains of Jenna - The Art of Telling Lies (252)
6. Disturbed - Ten Thousand Fists (248)
7. Godsmack - Godsmack (241)
8. Guns N' Roses - Chinese Democracy (224)
9. Godsmack - Faceless (182)
10. Avail - 4 AM Friday (158)
Now I see the times they change
Leaving doesn't seem so strange
I am hoping I can find
Where to leave my hurt behind
All the shit I seem to take
All alone I seem to break
I have lived the best I can
Does this make me not a man?
Heroes are forever!
Do not trust anyone, dont get involved and always finish your job.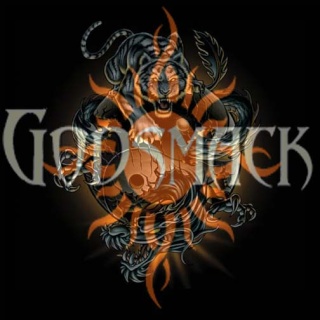 "But who said you can open up your mouth?"
There is something about Godsmack what makes me feel like God, than smacks me to my face makeing me realize that Im nothing.
"I'm alive but I'm slippin', what you see I cannot see
And maybe you'll think before you speak
I'm alive for you
I'm awake because of you
I'm alive, told you
I'm awake swallowing you"
"It's safe to say you're never alive. A big part of you has died
and by the way, I hope you're satisfied."
"Can you feel Im not like you anymore.
I cant see,
I cant breathe.
See you quiver like the dogs on the street,
Looking down on as I beat you."
"Way, way down inside there's a hollow soul
An emptiness shatters tomorrow
And I find it hard to breathe for me in your company
Seems I've been taken for granted
And you're breaking and bleeding me down to nothing
It's tearing me down
You're breaking me and bleeding me down to nothing
Yeah!
Maybe, this time baby it's meant to be
No more suffocating you or me, oh yeah
And I payed the price but you sentencing me to life
And I feel I bought in my time"
"It's Inside, It's looking to break free, and constantly taking everything.
It's like bringin' it all the way,
now bring it on to me,
Bring It On!"
"All or nothing
It sometimes lies between what's undecided"
"I'll never be the same
I'm moving back onto my ways
I'm looking for changes to better my way"
"Too many things I've never spoken
I'm not feeling fine
I never told you what to do
I never made you a promise that you could hold me to
That'll be the day you see me crying
Everyday, I still say you're dead and broken"
"
I feel so betrayed...mistaken
I create another day
You'll be gone tomorrow
Lie to me.. you're faceless"
"I like you better when you go away
Gotta get up, gotta get out, gotta get up
You gotta go away!"
"One more step and I could fall away
If it happened would it matter?
And I can't tell if I should go or stay
Same old picture feel so hollow
How can anybody know what's best for me?
Another page I turn in shame
And my decisions brought me to my knees
I needed someone to blame
I feel so hollow"
"I am your spoken truth
I am the lies in you
I'm gonna make you shine in everything you do
I am your lighted way
And I'm your darkest day
I'm here to help you see you can rely on me"
"
For everything you do
I'd like to swallow you
And everyday I'm gonna blame you
Even if you justify
Every fucking bullshit lie
It only makes me want to break you
You pull me down
And you crucify my name
You make me insane
It's broken now
Don't ever look my way
Don't even think I'm playin'
'Cause I fucking hate you
You're such a liar
And I'd love to hang you
You're all the same to me
Everybody knows you're fake
You're everything I fucking hate!"
"Now I feel your hatred nothing that you're doing for me
I'm thinkin you outta make your own way
I stand alone
Inside
I stand alone"
"
Sickness spilling through your eyes
Craving everything you thought was alive, yeah
Stab me in heart again, ah yeah
Drag me through your wasted life, are you forever dead?
Do like I told you
Stay away from me
Never misunderstand me
Keep away from me"
"Let's take a blast to the moon baby
I sit around wishing you well
how I'm craving you, yeah!
Every time I'm near you
I always wanna swallow you down
I'll be right here if ya' need me
In my life, I'll need you here, don't ask why
I'll never disappear"
"Gonna fly, taken my time, strip down to nothing
Gonna try, but there's no rest for the wicked"
"Why don't you just fly, fly to me?
How long will you wait for me? Never?
Now or never again"
"Decisions made from desperation
No way to go
Internal instincts craving isolation
For me to grow
My fears come alive
In this place where I once died
Demons dreaming
Knowing I...I just needed to realign"
"If only you could have seen
how fucked up my life used to be
then everything starts to change
supposedly healing my pain
I never thought I'd feel this way
I never thought that I'd see a day
I'd run away from anything or anywhere or anyone
Its all these demons haunting me
Its all these little things trapped inside of me
Releasing me from all my sin
Its taken me all of my anger
And taken me all of my hate
To learn how my life came together
Releasing the demons again"
"Can't find the answers
I've been crawling on my knees
Looking for anything
To keep me from drowning
Promises have been turned to lies
Can't even be honest inside
Now I'm running backward
Watching my life wave me goodbye
I'm running blind"
"Well I never knew, but I believe that your trust in me
Will speak to me!
Speak the truth or make your peace some other way"
"Straight out of line
I can't find a reason
Why I should justify my ways
Straight out of line
I don't need a reason
You don't need to lie to me"
"It's time to love, its time to hate
It's commin face to face trying to desicrate
No time at all to break away
Temptation still got a hold on me"
"Hey Mister, backstabbin' son of a bitch
You're livin' in a world that'll soon be dyin'
And I know everybody knows you try to be like me
But even at your best as a man, you couldn't equal half of me
I am realizing that everybody's lost their simple ways
And now that it's here, I see it all so clearly
I've come face to face with the enemy, the enemy"
"I never find the time to find another fucking place.
I'm a bad motherfucker who lives it everyday.
You never look at me now.
You never look me in the face.
I'm a time bomb baby."
"Have you ever wondered why in a dream you can touch a fallen sky?
Fly to the heavens that watch over you, telling me it's a voodoo
Voodoo too"
"Candles raise my desire
Why I'm so far away
No more meaning to my life
No more reason to stay
Freezing feeling,
Breathe in, breathe in
I'm coming back again"
"
so what if i never wanna be sober?
so what if i wanna be numb all the time?
I cant justify why I'd wanna go slower
taking my time just ain't my style, yeah
I'll walk dead or alive
I'll waste my time whenever I like
I'm feelin okay with my whiskey hangover"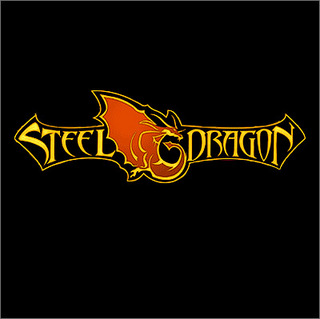 And than it goes about Steel Dragon, they came from nothing to change everything.
"
Bad mornings, good nights
Gotta run, gotta hide from the light
Bar lights, blind my eyes
Crash my car and got in a fight
Gimme blood
Gimme blood
Gimme blood
Gimme blood pollution!!!"
"
Got a ticket for a ride
Never stop until I'm satisfied
It's a party on the sun
Feel the heat comin' from my gun
Flyin' high on rock n roll
Like a fever burnin' in my soul
Livin' the life I was born to live
Givin' it all I've got to give
Lovin' every minute of what I do
Come on, come on, come on
You can live it too"
"At the end of a dream
If you know where I mean
When the mist just starts to clear
In a similar way
At the end of today
I could feel the sound of writing on the wall
It cries for you
It's the least that you can do
Like a spiral on the wind
I can hear it screamin, in my mind
Long live rock and roll
Long live rock n roll
Long live rock and roll"
"Stand up and shout
Stand up stand up stand up and let it out"
"
A teenage idol died tonight
Lyin' in the gutter
He had the things in life
Only money could buy
He threw it all away down a river of fame
His destination was termination
A dead end situation
We are the wasted generation"
"It makes my stomach turn
And it tears my flesh from the bone
How we turn a dream to stone
And we all die young"
After all its all about Vains of Jenna
"You waste your time on saving me
I hate it, I've had enough
I'm in a lifetime livin' hell!
DON'T GIVE A DAMN
If i take too much, that i can't even handle
DON'T GIVE A DAMN
If my life goes down the drain
(i'll do it again)
My life is fueled with gasoline, some say it's suicide
DON'T GIVE A DAMN"
"She's got her hands all over me
And she was taken n' taken away
she's got her hands where no one can see
She's got her hands all over me
When she screaming to the night
She goes down just to get high!"
"Been LIT UP/LET DOWN
Always in the same 'ol mood
Dressed in black i'm walkin' the line"
"Come on baby
GET ON THE fuckin' RIDE!! "
"She's a love machine
Doin' her rattlesnake dance, with her sex appeal
Your little honey is the talk of the town
When she's down on her knees
She's easy to please
You better lock her up and get rid of the key
You thought you knew your baby
But you dont know shit!
Daddy's little girl is a rock n' roll bitch!"
"NO ONE'S GONNA DO IT FOR YOU!"
"
SET IT OFF, SET IT OFF
Don't need the words from a backseat driver
SET IT OFF, SET IT OFF
Don't you tell me what's right!
Easy come and easy go
Another lie, after the show"
!!!Everybody was kung fu fighting
Those kicks were fast as lighting
In fact it was a little bit frightning-hell yes!
But they fought with expert timing!!!
Senaste aktiviteter
KILLA_B och HatredDistilery är nu vänner.

januari 2013