RSS
Dela
24 feb 2010, 23:11
Best 2009 Releases
(aka My 35 favourite albums released last year)
Well 2009 is gone (and january and fabruary) and I consider that there were lots of good stuff released, and well this are my favourite ones, so this list is according to my musical taste, but you may find that some of the albums mentioned below are indeed great.
Although the music I listen is mainly METAL, you may find some other genres, so if you are a close minded metal head who doesn't want to see
Megadeth
or
Slayer
sharing a blog entry with another non-metal band, get the hell out of here!!! ......if you are not close minded but still a metal-head, don't worry, I'm not mentioning releases by shitty bands, such as
Radiohead
,
Coldplay
,
Tokio Hotel
or crappy "artists" like
Justin Bieber
Ok, here you are
*top played tracks by me
**Releases are shown in no particular order
Adagio
-
Archangels In Black
Released: 09th Feb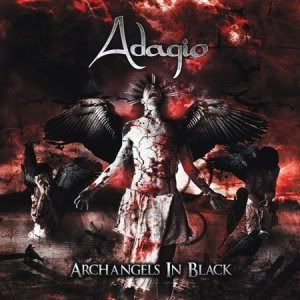 I have always liked Adagio's style!
Dominate
is a very very good effort! But this new album is mind-blowing, it is the perfect mix of progressive stuff, some symphonic elements, darkness and some brutality, it is a very fresh mix of
Dominate
and
Underworld
, some people doesn't like the direction they took after
Underworld
, but I think they have developed their very unique style (if you have heard another band with this sound let me know)
Top Played Tracks:
Vamphyri
The Fifth Ankh
The Astral Pathway
Radaid
-
L'intent
Released 29th Feb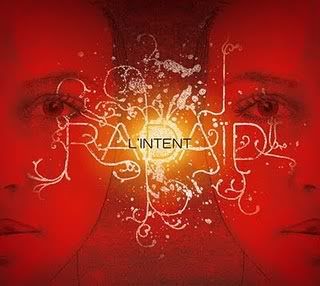 A mixture of light rock and several music from around the globe, rock structures with traditional instruments from lots of places, I personally consider this, their best, the other releases are very good, but this one is just perfect. So, if you like to hear music around the world (specially oriental tunes), some progressive stuff, and operistic female vocals as well as normal singing, try this, it is not heavy, and may seem a little boring, but worth listening, if you would like to hear "pure" traditional music, try their other releases, this guys rock!!!
Top Played Tracks

Shine

Nada Que Sea Real

La Gran Victoria Sobre La Muerte
Marilyn Manson
-
The High End Of Low
Released: Officialy 20th May in Japan (but it was released a day before here in Mexico City)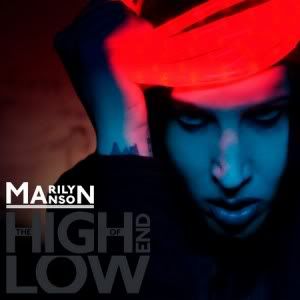 After the lame
Eat Me, Drink Me
album, Manson promised a very violent and rude album, but well, this did not happened, but as
Twiggy Ramirez
returned to the band (and
Skold
left) the sound of this new album is different, the is still pain on the album, but having Twiggy as a song writter gave a very different turn from EMDM, I really like this album, although it is not as "violent" as Manson promised, but it is a good effort after EMDM, if Twiggy does not quit, and Manson doesn't fall in another deep depression, we can all hope a better album next time (and remember the band has no deal now with Interscope/Nothing)
Top Played Tracks

Devour

Unkillable Monster

Running To The Edge Of The World
Stratovarius
-
Polaris
Released: 15th May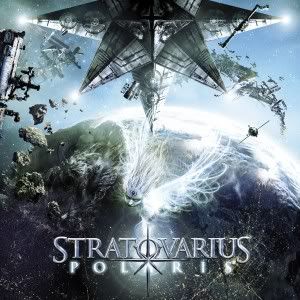 Timo Tolkki
isn't anymore in the band, and their sound is still great, I know the will never release another
Vision
but this album is more than average, not much left to say about this one
Top Played Tracks

Winter Skies

Deep Unknown

King Of Nothing
Stream of Passion
-
The Flame Within
Released: 27th May
Anothe album where the main music writter left the band, so now we can see what
Marcela Bovio
can do, personally I think
Embrace The Storm
is better than this one, I like TFW but, it is a little generic, and boring, and sometimes sad, good effort but I think the band must explore another sound without changing their style, nice try by Marcelita Bovio
Top Played Tracks
Street Spirit
(original song sucks...this one rules)
Burn My Pain
This Endless Night
Epica
-
The Classical Conspiracy
Released: 8th May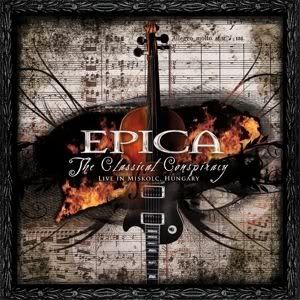 The Only thing I hate from this released is...well, two things: They did not played and recorded
Fools of Damnation
, aaaaaand I also hate that they didn't release a DVD from this gigs, the rest goes near perfection lol
Top Played Tracks
Montagues & Capulets
Consign to Oblivion
Chasing the Dragon
Placebo
-
Battle for the Sun
Released: 8th June
This albums is the proof that a band can musically evolve, brass and string arrengments, different music styles and rythms, different emotions, and a little bitt of electronic music, among other stuff makes this one, their best album, I know that the fans from their first releases would think I'm an idiot, but I don't give a fuck about them, Placebo has changed from playing immature punkish songs, to playing perfect art (eg.

Kings of Medicine
)
Top Played Tracks

Ashtray Heart

Kings of Medicine

Julien
Víctimas Del Doctor Cerebro
-
Fantasma
Released: 15th June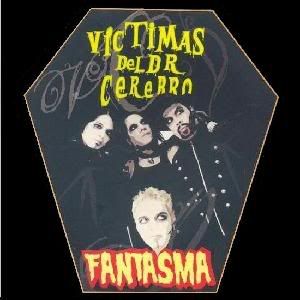 After several delays, after almost two years, this albums was released, better than their 2005 release, but still not better than their first albums, however if you are not Mexican, you probably don't know this band, but it is worth listening (mainly their first four albums) they play rock, mixed with other stuff like, punk, metal, synth, electronic, surf, jazz and lots of latin rythms, nice one.
Top Played Tracks
El Cadáver del Amor

Miedo

Rat Race
Diablo Swing Orchestra
-
Sing Along Songs for the Damned & Delirious
Released: 21st Sep oficially, but the band sold original copies at their gig here in Mexico City a week before
Personally, the best metal album released in the year, if you thought
The Butcher's Ballroom
was great, this one is excellent, almost perfection, in TBB their sound, tends to be a little generic, a pair of songs sounded very similar, but not in this one, each song has its own identity, so if you want to hear quality metal music mixed with several (well not several, im exaggerating) other genres, listen to this one, if you're open-minded enough they will blow your brains out
Top Played Tracks
A Tap Dancer's Dilemma
Lucy Fears The Morning Star
Bedlam Sticks
Vodka Inferno
Ricerca Dell'anima
Just because all of them are amazing
Şebnem Ferah
-
Benim Adım Orman
Relased: 16th Dec
This woman always reaches my expectatives, she is a genious, she keeps her style but the music is so fresh with some nice arrengments of different instruments, as well as some orchestrated stuff, in resume, this album is pure gold, i'm loving it
Top Played Tracks

İnsanlık

Serapmış

Benim Adım Orman
Rodrigo y Gabriela
-
11:11
Released: 7th Sep
These guys were well know for playing their unique style in their guitars (well I have been looking for another act who plays like them and I haven't found it, if you know of any, let us know) but this album goes beyond that, almost each song has it's unique sound, it makes them difficult to be mistaken with another one, now they are exploring new sounds, and if you think they are good hearing their recorded music, you must go to one of their shows, they will completely amaze you, I went a couple of months ago and I honestly didn't expected it to be that great
Top Played Tracks

Buster Voodoo

Atman

Hanuman
Epica
-
Design Your Universe
Released:16th Oct
I have to say that I really love this one, better than
The Divine Conspiracy
, worse than
Consign to Oblivion
and
The Phantom Agony
?? I don't know, I like the direction the band took after Isaac joined, I personally think that Ad's departure was necessary (I have nothing against him, but the band was falling into a generic mainstream sound) now with new members things change, this one is heavier and more aggressive, the songs are fresh and explore other sounds, I like old and new Epica sound (well I don't know if you think there is a difference) so it is difficult to choose a favourite album, and that was the reason I went to both shows in Mexico City, to enjoy the more songs as possible from their repertory....but that isn't relevant now...
Top Played Tracks
Burn to a Cinder
Unleashed
Martyr of the Free Word
Kingdom of Heaven (A New Age Dawns - Part V)
Rammstein
-
Liebe ist für alle da
Released: 16th Oct
After
Reise, Reise
and
Rosenrot
, this is the best return of a band, those albums were pretty boring, specially Rosentrot, the only thing I love from that album was
Te quiero puta!
and
Stirb nicht vor mir (Don't Die Before I Do)
, however there is an obvios change on the sound of the band on LIFAD, not as heavy as their previews works, but exploring new horizons, the entire album has the same strong feeling, a solid release I must say
Top Played Tracks
Frühling in Paris
Ich tu dir weh
Mehr
Waidmanns Heil
Guilt Machine
-
On This Perfect Day
Released: 28th Aug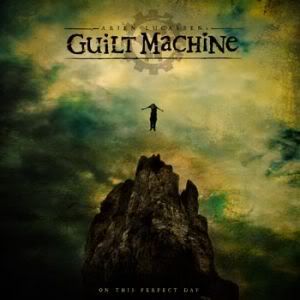 I have always like Arjen's work, specially
Ayreon
and
Stream of Passion
, and I have loved Loris`s guitar work, her solos on
Embrace The Storm
are so cool and unique, now, there is another Arjen's project where you can hear, Arjen's creativity and Lori's powerfull guitar style
Guilt Machine
, a project that is somehow different to other Arjen's stuff, there is just one (sometimes two) singer (s), simple, straight, but powerfull, a very modern progressive metal album, it can be a little bit boring, but only if you are not used to this kind of music, however this is the proof that Arjen doesn't need a bunch of guest musicians to make quality music, he's a genious....
Top Played Tracks

Perfection?

Twisted Coil

Green and Cream
Agua de Annique
-
In Your Room
Released: 30th Oct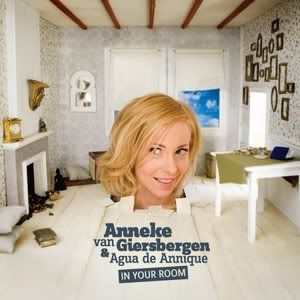 I definitely preffer this album rather than their prior work, yes...it is popish, yes it sounds a little bit mainstream, I don't care, I'm not saying that Air is bad, but its sound goes nowhere, its not solid, and Pure Air..... I love it but is not an Album, it's like a compilation or something =P
Top Played Tracks
I Want
Just Fine
The World
Them Crooked Vultures
-
Them Crooked Vultures
Released:16th Nov
I just wan't to say WOW!!!! XD hahaha I couldn't expect less from John Paul Jones....and the other guys...
Top Played Tracks
New Fang

Warsaw or the First Breath You Take After You Give Up
Scumbag Blues
Waltari
-
Below Zero
Released: 7th Oct
I don't know what happened to Karsty, there is no "crazy-random-music genres-mixing" on this album, or at least not as much as the previews Waltari's releases, it is just a straight direction album, metal mixed with some orchestral elements and electronica stuff, barely touches other genres, but it is still being a great album, the band hasn't lost its touch
Top Played Tracks
Syntax Error
Without Lies
Travel On
Chthonic
-
Mirror of Retribution
Released: 10th Aug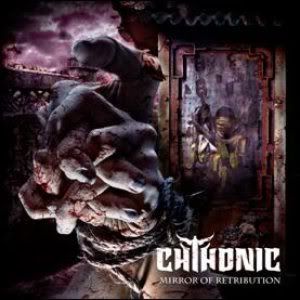 I consider this album, the perfect mix of beauty and brutality: heavy riffs, powerfull solos, harsh vocals, blasting drums, lots of thing that make metal music brutal....and an Er-hu, the melodies played by this instrument are beautiful, you forget all the brutality and just hear beauty, the brutality turns into beauty, insane!!!!! If you realize what I mean. Talking about Chthonic's releases, all of them ar good, I personally like
Seediq Bale
a lot, but
Mirror of Retribution
is perfection from beggining to end, musically and lyricaly insane....
Top Played Tracks

Sing-Ling Temple

Blooming Blades

Forty-Nine Theurgy Chains
Slayer
-
World Painted Blood
Released: 3rd Nov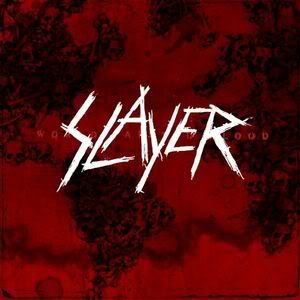 Some people say this one is
Reign in Blood
2, I don't think so, this one is pretty cool, but far far away from those Slayer glorious days, it contains one song that can be compared to
Raining Blood
or
Angel of Death
, that is

Hate Worldwide
, but one song doesn't make an album excellent, this is however a nice effort, worth listening, that's it..
Top Played Tracks

Hate Worldwide

World Painted Blood

Public Display Of Dismemberment
Megadeth
-
Endgame
Released: 11th Sep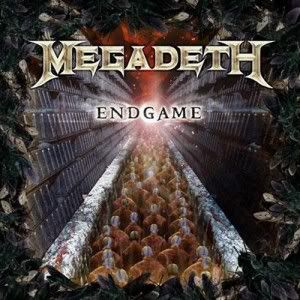 I just want to say that Mustaine hasn't lost his touch trough the years, this album is quite good and easily kicks the ass of lots of modern thrash metal bands
Top Played Tracks
Head Crusher
Endgame
1,320'
Dethklok
-
Dethalbum II
Released: 29th Sep
I Just want to say that this one is better than
Dethalbum
...it kicks ass
Top Played Tracks
Laser Cannon Deth Sentence
Bloodlines
Comet Song
Breed77
-
Insects
Released: 16th Sep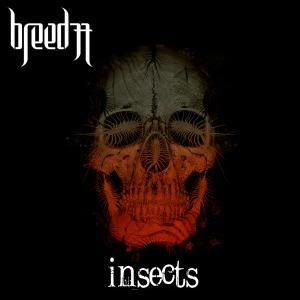 This guys had decided to take a slightly different turn in the way they make music, more thrash and dark sound oriented, surprisingly, their effort is quite good, and they still have their flamenco influence present in some songs, hope they come to play again soon.
Top Played Tracks
Insects
One More Time
Revolution On My Mind
Forever
Therion
-
The Miskolc Experience
Released: 8th July or something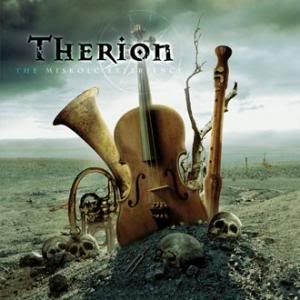 Listening to this guys live is such an experience, listening them with a real orchestra must be a kind of eargasm...sadly I wasn't there haha, but I have my copy of the show, it's amazing,
Clavicula Nox
original recording with the band is great, one of my favourites, the version feutured on this one (specially the one on the bonus material) is a beautiful piece of pure art.
Top Played Tracks
Clavicula Nox
Wagner: Second part of "Der Tag ist da" from Rienzzi
Verdi: Vedi! le fosche notturne spotigle from Il Trovatore
Oi Va Voi
-
Travelling the Face of the Globe
Released: 8th May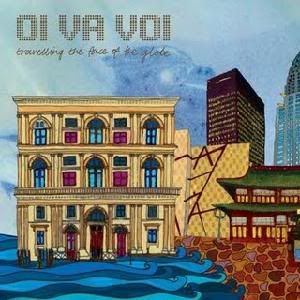 I certainly know that I can always expect good music from these guys, but their previews album was better than this, I am not very convinced of their new vocalist, she is not bad but I was probably used to
KT Tunstall
voice, however this release really worths giving it a listen, of course...only if you like soft rock mixed with oriental-like tunes
Top Played Tracks
Long Way From Home
Waiting
Stitches and Runs
Genitorturers
-
Blackheart Revolution
Released: 31st Oct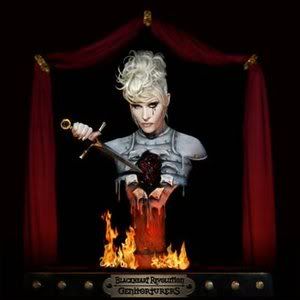 The sound of this band has suffer several changes throught time, but they have know how to make their albums sound good, of course, following a genre line (metal/rock), so this album is not the exception, it is a little bit less heavy but they still having their good sound
Top Played Tracks
Kabangin' All Night
Revolution
Devil in a Bottle
Within Temptation
-
An Acoustic Night at the Theater
Released: 30th Oct
I honestly wasn't excpecting anything from this album, just some acoustic versions of their songs, but surprisingly, those versions are really good, the arrangemnts are very very nice, the single Utopia is pretty good, yes, it has a mainstream sound, but Within Temptation is not precisely "Underground" I just hope their next album sounds as good as
The Heart of Everything
Top Played Tracks
Utopia
Frozen
Caged
Arch Enemy
-
The Root Of All Evil
Released: 28th Sep
I have mixed feelings about this one....I love their first three releases, I think are the best from this band, I also like the fact that they re-recorded all the songs, it makes them sound a lot better, the only thing I don't like is Angela's vocals, I think it just doesn't fit the songs at all, but at the end it is Two against One, so....
Top Played Tracks

The Immortal
Transmigration Macabre
The Root of All Evil
Abney Park
-
Æther Shanties
Released: December 9th
Amazing, simply amazing, this guys have gone over the sound they created for their 2007 release, a nice mix of some gonres with their disctictive sound
Top Played Tracks

Until the Day You Die

Wanderlust

The Clockyard
Red Circuit
-
Homeland
Released: 28th Aug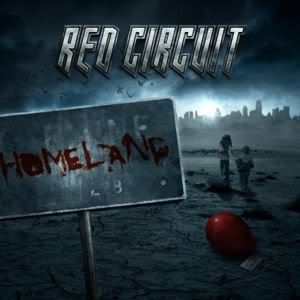 Their First album is nothing special, nice stuff, but not extraordinary, this one is much better, some songs blew my mind, but they still tend to be generic, however, Homeland is worth listening, so I'll keep the eye on this guys, they will probably do better next time
Top Played Tracks

Homeland

Healing Waters

Absinth
Zombie Girl
-
The Halloween EP
Released: halloween I guess....
Nice buch of remixes and songs from this cuple, hope something cool from their next album (if they decide to do so)
Top Played Tracks

Halloween '09

I Want It (iVardensphere Mix)
Gonna Getcha (Drone Mix)
Los Amigos Invisibles
-
Comercial
Released: I do not remember haha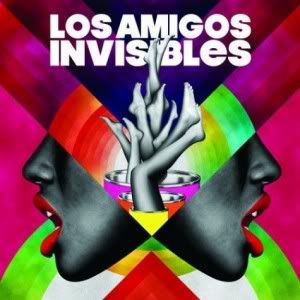 Another non-metal release, definitely worth listening, some funk, latin rythms mixed with some jazzy and electronic elements, I saw this guys live a couple of months ago and they really rocked the stage, the audience kinda sucked, but the band was excellent
Top Played Tracks

Oyeme Nena

Sueño erótico

Viviré para ti
V For Violence
-
The Cult of V
Released:
Nice debut album from this finnish band, I can not describe their genre, it is a kind of thrashy metal mixed with few elements of other metal genres
Top Played Tracks

V For Violence

Entertainment

All Insane
Children of Bodom
-
Skeletons in the Closet
Released: 22nd Sep
I have always aprecciated their cover versions of some popular songs, some of those are much better than the original (e.g. She is Beautiful) so it was sure I was going to enjoy this release, the selection they made for this one is pretty good, and the unreleased cover song are pretty well done...
Top Played Tracks

Silent Scream

She is Beautiful

Rebel Yell
Metallica
-
Orgullo, Pasión Y Gloria
Released: 30th Nov
We are the best fucking crowd in the world, well talking about metal bands, you don't believe me?? Go on and see this DVD
It includes the best Metallica songs played live (well, honestly there is missing
Battery
and
The Four Horsemen
) recorded in Mexico City, the venue was full the three nights they played, I went to one show, it was probably the best gig of the year, and they play specially some old stuff for us, not much left to say about that, it is Metallica
Top Played Tracks
Disposable Heroes
Turn the Page
No Remorse
Fight Fire With Fire
Abominables
Los Abominables
Percepción Extrasensorial
Released: Mid October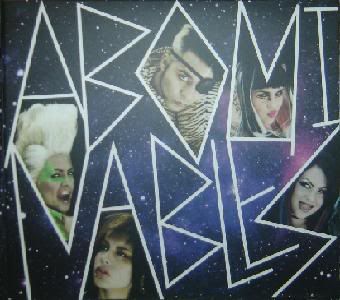 This guys have bee around for some years, but have changed their name, making this album this "new debut" I honestly don't like the album at all, I like the songs played live, are so groovy, but the quality of the recordings isn't the best, however I can say I enjoy the album, but I prefer to see them live....genre played??? Synth rock, don't listen to it if you are close minded haha
Top Played Tracks

Quiero ser tu máquina

Diamantes

Lazer Gun
Worth mentioning Albums
Porcupine Tree
-
The Incident
Michael Bublé
-
Crazy Love
Iron Maiden
-
Flight 666: The Original Soundtrack
Crash The System
-
The Crowning
東京スカパラダイスオーケストラ
(
Tokyo Ska Paradise Orchestra
) -
Paradise Blue
Alestorm
-
Black Sails at Midnight
Sirenia
-
The 13th Floor
The Gathering
-
The West Pole
Clandestine
-
The Invalid
Delain
-
April Rain
Is there any one missing? Feel free to leave a comment
Average and somehow Mediocre releases XD
John 5
-
Remixploitation
Sorry John, if your songs tend to be repetitive, remixing them makes them monotonous as hell...but I'm sure you will do an excellent solo album next time, as always....
Amberian Dawn
-
The Clouds of Northland Thunder
Their first album is pretty boring, this one is better, but still having a generic sound I think, however I'll keep my eye on this band, they are finding their identity, it can be heard on this album, I think they will make better next time
Nightwish
-
Made in Hong Kong (And in Various Other Places)
I didn't find anything special on these live versions, only in

Bye Bye Beautiful
and
The Islander
, but the rest isn's anything special, hope Tuomas do better for their next studio album...
Korpiklaani
-
Karkelo
Boring :/ only
Vodka
is nice
Sons Of Seasons
-
Gods of Vermin
I was expecting something really good from this guys, but maybe I expected too much
Lacuna Coil
-
Shallow Life
Kind of Boring :/
Gotthard
-
Need To Believe
I like it, but not as much as
Domino Effect
or
Lipservice
Kittie
-
In the Black
Only a couple of songs worth it
There were of course terrible release, but i'm mentioning them, it doesn't worth it... ;-)
Expected Releases for 2010
Sigh
-
Scenes from Hell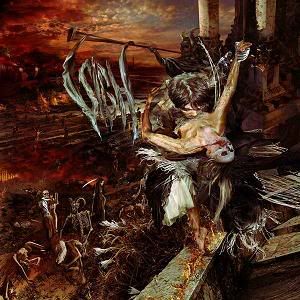 Already Released!!! Go and get it :D
Orphaned Land
The Never Ending Way of ORwarriOR
Already released
Rob Zombie
-
Hellbilly Deluxe 2
Already released
Tarja Turunen
(Stage name
Tarja
)
What Lies beneath is expected to be released in May
Therion
-
Sitra Ahra
They have being recording their new album, it will probably be released before their show in Mexico city in June, I expecting something really good, or at least different, because of the new line up
Apocalyptica
They have reported to be working in a new album, there is no release date planned yet
Ozzy Osbourne
New album to be released this year
Venom
New album to be Released this year
The Birthday Massacre
Reported to release a new album early 2010
Nightwish
Noooo, they are not releasing their new album this 2010 as it was planed L
Anette Olzon
She is planning a solo album for march or so, let's see how far this woman can go LMAO
Stolen Babies
Confirmed to release a new album soon
Rhapsody of Fire
Rhapsody
To release a new album on March
Gorillaz
To release a new album on March
Carcass
They have told the world their will to release something new, live or studio, both ideas are great, but it would be interesnting to hear what they make after lots of years since Swansong
Soulfly
To release new album sometime this year
Scorpions
To release their farewell album this year, a song features
Tarja Turunen
Crash
Korean thrash metal band have reported that theiy are making a new album, it is uncertain it's release date
Iron Maiden
Writting songs for a new release
Turmion Kätilöt
Working on on a new album, it would probably see the light by the end of this year
Within Temptation
Working on their upcoming release
2Times Terror
To release album on springtime probably
Pin-Up Went Down
to Release new album this year
Jimmy Page
has reported to be working in a new Solo album
ReVamp
New proyect by Floor Jansen to release debut album this year
Tarot
(Nightwish is not everything, Marco performs in another band XD) new release planed for March
Down
New album planned for summer
Kamelot
To release new album sometime this year, tentatively march
Rasputina
New album entitled Sister Kinderhood to be released this spring
The Supergroup
Asia
to release new album this year
Avantasia
To release new album this April
Kärtsy Hatakka
(
Waltari
)
to release his debut album this year
Burzum
To release new album in march
Legendary singer
Robert Plant
to release new album this year
Wishlist
Emilie Autumn
(new album!! Not just another remixes/rare stuff release)
Luca Turilli
Luca Turilli's Dreamquest
Satarial
X JAPAN
Violet UK
Ayreon
Pain
END, feel free to leave a comment, I`m not answering senseless insulting comments ;)
Sorry about my lame english

Kommentarer