Ivo, 21, Man, NederländernaSenast sedd: igår kväll
1

8

6

4

5

6

spelade låtar sedan 31 okt 2010
1 388 Älskade låtar | 0 inlägg | 0 blandband |

43 hojtningar
| | | | | | |
| --- | --- | --- | --- | --- | --- |
| | | Michael Jackson – A Place With No Name | | | Igår 23:29 |
| | | Michael Jackson – A Place With No Name | | | Igår 23:24 |
| | | Michael Jackson – A Place With No Name | | | Igår 23:19 |
| | | Michael Jackson – A Place With No Name | | | Igår 23:13 |
| | | Michael Jackson – A Place With No Name | | | Igår 23:08 |
| | | Michael Jackson – A Place With No Name | | | Igår 23:03 |
| | | Michael Jackson – A Place With No Name | | | Igår 22:57 |
| | | Michael Jackson – A Place With No Name | | | Igår 22:52 |
| | | Michael Jackson – A Place With No Name | | | Igår 22:47 |
| | | Michael Jackson – A Place With No Name | | | Igår 22:41 |
| | | Michael Jackson – A Place With No Name | | | Igår 22:36 |
| | | Michael Jackson – A Place With No Name | | | Igår 22:31 |
| | | Michael Jackson – A Place With No Name | | | Igår 22:26 |
| | | Michael Jackson – A Place With No Name | | | Igår 22:20 |
| | | Michael Jackson – A Place With No Name | | | Igår 22:15 |
| | | Michael Jackson – A Place With No Name | | | Igår 22:10 |
| | | Michael Jackson – A Place With No Name | | | Igår 22:04 |
| | | Michael Jackson – A Place With No Name | | | Igår 21:59 |
| | | Michael Jackson – A Place With No Name | | | Igår 21:54 |
| | | Michael Jackson – A Place With No Name | | | Igår 21:49 |
Se mer

Flöden
| | | | | |
| --- | --- | --- | --- | --- |
| 1 | | | | |
| 2 | | | | |
| 3 | | | | |
| 4 | | | | |
| 5 | | | | |
| 6 | | | | |
| 7 | | | | |
| 8 | | | | |
| 9 | | | | |
| 10 | | | | |
| 11 | | | | |
| 12 | | | | |
| 13 | | | | |
| 14 | | | | |
| 15 | | | | |
| 16 | | | | |
| 17 | | | | |
| 18 | | | | |
| 19 | | | | |
| 20 | | | | |
| 21 | | | | |
| 22 | | | | |
| 23 | | | | |
| 24 | | | | |
| 25 | | | | |
| 26 | | | | |
| 27 | | | | |
| 28 | | | | |
| 29 | | | | |
| 30 | | | | |
| 31 | | | | |
| 32 | | | | |
| 33 | | | | |
| 34 | | | | |
| 35 | | | | |
| 36 | | | | |
| 37 | | | | |
| 38 | | | | |
| 39 | | | | |
| 40 | | | | |
| 41 | | | | |
| 42 | | | | |
| 43 | | | | |
| 44 | | | | |
| 45 | | | | |
| 46 | | | | |
| 47 | | | | |
| 48 | | | | |
| 49 | | | | |
| 50 | | | | |

Flöden
| | | | | | |
| --- | --- | --- | --- | --- | --- |
| 1 | | | | | |
| 2 | | | | | |
| 3 | | | | | |
| 4 | | | | | |
| 5 | | | | | |
| 6 | | | | | |
| 7 | | | | | |
| 8 | | | | | |
| 9 | | | | | |
| 10 | | | | | |
| 11 | | | | | |
| 12 | | | | | |
| 13 | | | | | |
| 14 | | | | | |
| 15 | | | | | |
| 16 | | | | | |
| 17 | | | | | |
| 18 | | | | | |
| 19 | | | | | |
| 20 | | | | | |
| 21 | | | | | |
| 22 | | | | | |
| 23 | | | | | |
| 24 | | | | | |
| 25 | | | | | |
| 26 | | | | | |
| 27 | | | | | |
| 28 | | | | | |
| 29 | | | | | |
| 30 | | | | | |
| 31 | | | | | |
| 32 | | | | | |
| 33 | | | | | |
| 34 | | | | | |
| 35 | | | | | |
| 36 | | | | | |
| 37 | | | | | |
| 38 | | | | | |
| 39 | | | | | |
| 39 | | | | | |
| 41 | | | | | |
| 42 | | | | | |
| 43 | | | | | |
| 44 | | | | | |
| 45 | | | | | |
| 46 | | | | | |
| 47 | | | | | |
| 48 | | | | | |
| 49 | | | | | |
| 50 | | | | | |
Om mig
Real name: Ivo den Teuling
Netherlands, Kaatsheuvel.
21 years old.
Bands/Artists seen live:
John Mayer
Lionel Richie
The Heavy
UB40
Pendulum
The Computers
Cirque du Soleil: Michael Jackson Immortal World Tour
Bands/Artists to see Live:
-
Hello, welcome on my profile!
First of all don't let my username scare you!
It's just a bad gamertag I use/used a few years back and once I can change my name on here (if the option will ever be here of course) I will most likely do that immediately!
I'm open to almost every music genre and I'm convinced every genre has something good even those which I do not like/don't listen to alot. However, I do dislike Rap/Death Metal/Screamo.
I also dislike today's mainstream music. Most of the "music" (if that's what you can call it) these days is not inspired and is badly produced/overproduced and not to even start on the use of autotune.
I've had 2 accounts. IvoDT is my "second" one, but this computer had more scrobbles and therefore I have chosen for this account since there is no option to merge plays via accounts/computers. Hoping to see that option arrive one day.
Check it out if you want:
http://www.last.fm/user/IvoDT
Together, both accounts should show you my music taste pretty much!
So yeah, that was all! Got any questions? Don't be afraid to ask me, haha, I don't bite.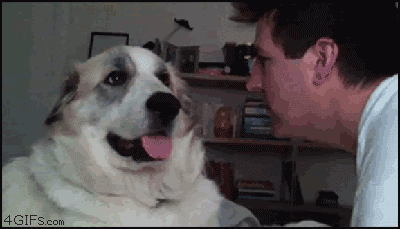 ---------------------------------------------------------------------------
---------------------------------------------------------------------------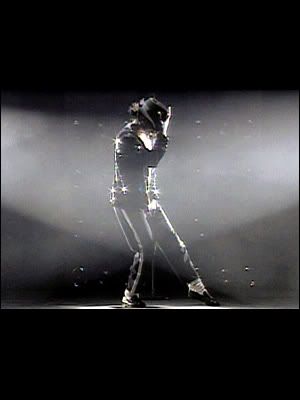 ---------------------------------------------------------------------------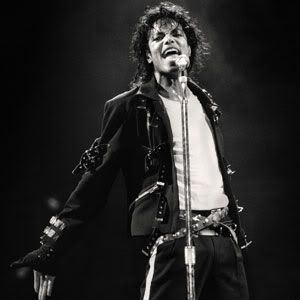 ---------------------------------------------------------------------------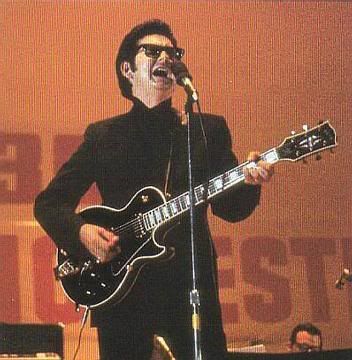 ---------------------------------------------------------------------------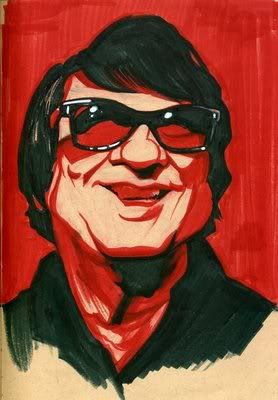 ---------------------------------------------------------------------------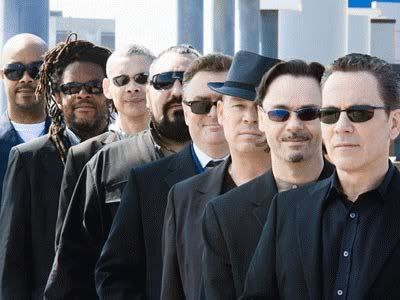 ---------------------------------------------------------------------------
Last.FM Milestones
10000th track: (21 Nov 2010)
Phil Collins - Some Of Your Lovin'

15000th track: (13 Dec 2010)
UB40 - Until My Dying Day

20000th track: (31 Dec 2010)
Lionel Richie -

All Night Long (All Night)
25000th track: (18 Jan 2011)
Santana - Under The Bridge (featuring Andy Vargas)

30000th track: (12 Feb 2011)
Phil Collins - High Flying Angel

35000th track: (07 Mar 2011)
John Mayer -

I Don't Trust Myself (With Loving You)
40000th track: (24 May 2011)
Kim Waters - This Is It

45000th track: (22 Jul 2011)
R. Kelly - When a Woman Loves

50000th track: (05 Sep 2011)
Daughtry -

You Don't Belong
55000th track: (22 Sep 2011)
John Mayer -

Gravity
60000th track: (09 Oct 2011)
Queen -

A Winter's Tale
65000th track: (03 Nov 2011)
UB40 -

Come Out To Play
70000th track: (11 Dec 2011)
Michael Jackson - Ready 2 Win

75000th track: (03 Jan 2012)
Sam Cooke -

Unchained Melody
80000th track: (06 Feb 2012)
Charlie Daniels Band -

Layla
85000th track: (11 Mar 2012)
Queen -

Let Me Entertain You
90000th track: (27 Mar 2012)
Roy Orbison -

Oh, Pretty Woman
95000th track: (08 Apr 2012)
Michael Jackson - Scream - Little Susie (Immortal Version)

100000th track: (22 Apr 2012)
Roy Orbison - Summer Love

105000th track: (09 May 2012)
Roy Orbison - Why Hurt The One Who Loves You

110000th track: (23 May 2012)
Roy Orbison -

Falling
115000th track: (11 Jun 2012)
Bee Gees -

Wine and Women
120000th track: (30 Jun 2012)
Roy Orbison -

Pretty One
125000th track: (20 Jul 2012)
UB40 - The Day I Broke the Law

130000th track: (07 Aug 2012)
Psy -

강남스타일
135000th track: (27 Aug 2012)
Santana - While My Guitar Gently Weeps (featuring India.Arie & Yo-Yo Ma)

140000th track: (08 Sep 2012)
Sam Cooke -

Wonderful World
145000th track: (23 Sep 2012)
Michael Jackson -

Price Of Fame
150000th track: (10 Oct 2012)
Lionel Richie -

Penny Lover
155000th track: (01 Nov 2012)
Michael Jackson - If You Don't Love Me

160000th track: (24 Dec 2012)
Phil Collins - It's Everywhere

Generated on 12 Jan 2013
Get yours here
---------------------------------------------------------------------------
---------------------------------------------------------------------------
Senaste aktiviteter