Fuckshit Balls., 22, Man, USA
facebook.com/franktroehSenast sedd: 5 timmar sedan
4

2

5

5

8

spelade låtar sedan 8 jul 2008 (återställt den 5 apr 2009)

Flöden
| | | | | |
| --- | --- | --- | --- | --- |
| 1 | | | | |
| 2 | | | | |
| 3 | | | | |
| 4 | | | | |
| 5 | | | | |
| 5 | | | | |
| 5 | | | | |
| 5 | | | | |
| 5 | | | | |
| 10 | | | | |
| 10 | | | | |
| 10 | | | | |
| 10 | | | | |
| 10 | | | | |
| 10 | | | | |
| 10 | | | | |
| 17 | | | | |
| 17 | | | | |
| 17 | | | | |
| 17 | | | | |
| 17 | | | | |
| 17 | | | | |
| 17 | | | | |
| 17 | | | | |
| 17 | | | | |
| 17 | | | | |
| 17 | | | | |
| 17 | | | | |
| 17 | | | | |
| 17 | | | | |
| 17 | | | | |
| 17 | | | | |
| 17 | | | | |

Flöden
| | | | | | |
| --- | --- | --- | --- | --- | --- |
| 1 | | | | | |
| 2 | | | | | |
| 2 | | | | | |
| 4 | | | | | |
| 4 | | | | | |
| 4 | | | | | |
| 4 | | | | | |
| 4 | | | | | |
| 9 | | | | | |
| 9 | | | | | |
Om mig
Quadruped in the dawn,
erect at noon,
and wandering on three
legs across the blind
spaces of the afternoon; so the
eternal
Sphinx saw her inconstant
brother, Man.
And to her rocky silence
came a man
who unlocked the riddle in the mirror;
terrified, he saw the
shattering image
of his destruction and his
error.
We are Oedipus, doomed
as he, to be
the triple beast: child,
saviour, suppliant-
all that we will be, all that
we have been.
It would annihilate us in an
instant
to glimpse our monstrous
being; mercifully
God grants us issue and
oblivion.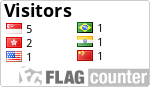 I am Frank. And I hate everything.
Senaste aktiviteter