Flöden
| | | | | |
| --- | --- | --- | --- | --- |
| 1 | | | | |
| 2 | | | | |
| 3 | | | | |
| 4 | | | | |
| 5 | | | | |
| 6 | | | | |
| 7 | | | | |
| 8 | | | | |
| 9 | | | | |
| 10 | | | | |
| 11 | | | | |
| 12 | | | | |
| 13 | | | | |
| 14 | | | | |
| 15 | | | | |

Flöden
| | | | | | |
| --- | --- | --- | --- | --- | --- |
| 1 | | | | | |
| 2 | | | | | |
| 3 | | | | | |
| 4 | | | | | |
| 4 | | | | | |
| 6 | | | | | |
| 6 | | | | | |
| 6 | | | | | |
| 6 | | | | | |
| 10 | | | | | |
| 10 | | | | | |
| 10 | | | | | |
| 10 | | | | | |
| 14 | | | | | |
| 14 | | | | | |
Om mig
Biggest shows I've seen:
(A). Anthrax, Arch Enemy, At The Gates, Apocalyptica, Arcturus, Angelus Apatrida, The Australian Pink Floyd Show, Anathema, Axewound, Adept
(B). Bad Religion, Biohazard, Black Flag, Brutal Brain Damage
(C). Coroner, Comeback Kid, Chthonic, C.B Murdoc, Crushing Sun
(D). Devin Townsend Project (2x), Decapitated, Devil in Me
(E). Exodus, Eluveitie, Enslaved, Essence
(F). For The Glory (3x)
(G). Grankapo (2x), Gates Of Hell
(H). High On Fire
(I). Ihsahn, I Killed The Prom Queen
(J).
(K). Killswitch Engage (2x), Kalmah
(L). Lamb Of God (2x)
(M). Metallica (2x), Megadeth, Meshuggah (2x), Motorhead, Morbid Angel, Moonspell, Machine Head (2x), Madball, More Than A Thousand, Men Eater, Mindlock, Midnight Priest
(N). Northland, Nasum, No Turning Back
(O). Opeth, Overkill
(P). Primal Attack (x2)
(Q).
(R). Rammstein, Rolling Stones, Revolution Within
(S). Slayer (2x), Sylosis, Soulfly, Simple Minds, Scorpions, Switchtense (5x)
(T). Trivium (2x), Textures, The Casualties, The Exploited, Tiamat, Toundra, Tales For The Unspoken (5x), Tara Perdida, Terror Empire (4x)
(U). U2
(V). Volbeat
(W). Whitesnake, We Are The Damned
(X). Xutos E Pontapés (3x)
(Y).
(W). We Ride
(Z).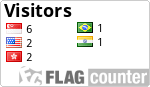 Senaste aktiviteter