Brian, 26, Man, USA
www.facebook.com/BronsDesi…Senast sedd: tisdag morse
7

7

6

5

4

spelade låtar sedan 1 dec 2011
4 953 Älskade låtar | 3 inlägg | 0 blandband |

135 hojtningar

Flöden
| | | | | |
| --- | --- | --- | --- | --- |
| 1 | | | | |
| 2 | | | | |
| 3 | | | | |
| 4 | | | | |
| 5 | | | | |
| 6 | | | | |
| 7 | | | | |
| 8 | | | | |
| 9 | | | | |
| 10 | | | | |
| 11 | | | | |
| 12 | | | | |
| 13 | | | | |
| 13 | | | | |
| 15 | | | | |
| 16 | | | | |
| 17 | | | | |
| 18 | | | | |
| 18 | | | | |
| 20 | | | | |
| 20 | | | | |
| 22 | | | | |
| 23 | | | | |
| 24 | | | | |
| 25 | | | | |
| 26 | | | | |
| 27 | | | | |
| 28 | | | | |
| 29 | | | | |
| 30 | | | | |
| 31 | | | | |
| 32 | | | | |
| 33 | | | | |
| 34 | | | | |
| 35 | | | | |
| 36 | | | | |
| 37 | | | | |
| 38 | | | | |
| 39 | | | | |
| 40 | | | | |
| 41 | | | | |
| 42 | | | | |
| 43 | | | | |
| 44 | | | | |
| 45 | | | | |
| 46 | | | | |
| 47 | | | | |
| 48 | | | | |
| 49 | | | | |
| 50 | | | | |

Flöden
| | | | | | |
| --- | --- | --- | --- | --- | --- |
| 1 | | | | | |
| 1 | | | | | |
| 1 | | | | | |
| 4 | | | | | |
| 4 | | | | | |
| 4 | | | | | |
| 4 | | | | | |
| 4 | | | | | |
| 9 | | | | | |
| 9 | | | | | |
| 9 | | | | | |
| 9 | | | | | |
| 9 | | | | | |
| 9 | | | | | |
| 9 | | | | | |
| 9 | | | | | |
| 9 | | | | | |
| 9 | | | | | |
| 19 | | | | | |
| 19 | | | | | |
| 19 | | | | | |
| 19 | | | | | |
| 23 | | | | | |
| 23 | | | | | |
| 23 | | | | | |
| 23 | | | | | |
| 23 | | | | | |
| 23 | | | | | |
| 23 | | | | | |
| 23 | | | | | |
| 23 | | | | | |
| 23 | | | | | |
| 33 | | | | | |
| 33 | | | | | |
| 33 | | | | | |
| 33 | | | | | |
| 33 | | | | | |
| 33 | | | | | |
| 33 | | | | | |
| 33 | | | | | |
| 33 | | | | | |
| 33 | | | | | |
| 33 | | | | | |
| 44 | | | | | |
| 44 | | | | | |
| 44 | | | | | |
| 44 | | | | | |
| 44 | | | | | |
| 44 | | | | | |
| 44 | | | | | |
Om mig
Bands I've seen live:
10 Years [meh]
1349 [kinda boring]
3 Inches of Blood x2 [great]
4Arm [eh]
Abigail Williams [incredible]
Abiotic [incredible]
Abysmal Dawn [good]
The Acacia Strain [soo heavy]
After the Burial [brutal]
Agalloch [unbelievable]
Alaya [not bad]
Alice Cooper [above the rest]
All Shall Perish x2 [great]
All That Remains x3 [good]
Animals as Leaders x2 [jaw-dropping]
Amon Amarth [fucking awesome]
Anthrax x2 [really good]
Arch Enemy x2 [good]
Arkaik [great]
As Blood Runs Black [eh]
As I Lay Dying [great]
The Atlas Moth [pretty cool]
At the Gates [FUCKING AWESOME]
August Burns Red [not bad]
Avenged Sevenfold x2 [surprisingly awesome]
Battlecross x2 [freakin badass]
Baroness [fucking great]
Behemoth [wow]
Between the Buried and Me x3 [unparalleled]
Black Crown Initiate x2 [really great]
The Black Dahlia Murder x4 [fantastic]
Blackguard [awesome!]
Black Label Society [shredtastic]
Bleeding Through x2 [good]
Bury Your Dead [good]
Cannibal Corpse [great]
Carnifex [badass]
Cephalic Carnage [great]
Cerebral Bore [not bad]
Chelsea Grin [brutal]
Children of Bodom [fucking amazing!]
Chimaira x2 [good]
Chon [wow]
City in the Sea [meh]
Conquering Dystopia [wow]
The Contortionist x2 [absolutely brilliant]
Cryptopsy [fucking brutal]
Danzig with Doyle [pretty damn awesome]
Dark Tranquility [great]
Darkest Hour [eh]
A Day to Remember [meh]
Deadsy [great]
Deafheaven [incredible]
Decapitated [fantastic]
Decrepit Birth [fantastic]
Deftones x2 [terrible in 2005, great in 2013]
Demon Hunter [boring]
Dethklok [amazing]
Device [not bad]
DevilDriver x4 [great]
The Devil Wears Prada [good]
The Dillinger Escape Plan [fucking awful]
Dimmu Borgir [amazing]
Dir En Grey [interesting]
Disturbed x2 [great]
Dragonforce [sloppy]
Dream Theater [incredible]
Dying Fetus x3 [amazing]
Evan Brewer [awesome]
Exhumed [great]
The Faceless x3 [wow!]
Fear Factory [fucking awesome!]
Finntroll [awesome]
Fit for an Autopsy x2 [brutal]
Five Finger Death Punch [meh]
Fleshgod Apocalypse x3 [amazing]
Flotsam and Jetsam [really great]
Flyleaf [eh]
Ghost B.C. [fucking fantastic]
Glass Cloud [awesome]
Goatwhore x2 [great]
Godsmack x3 [nostalgic]
Gojira [great]
Gwar [sweeeet]
Hate Eternal [exhaustingly brutal]
Hellyeah [really awesome!]
Hour of Penance [brutal]
Huntress [better than I expected]
Iced Earth [amazing]
Impending Doom [great]
In Flames x3 [great]
Intervals [amazing]
Inquisition [pretty awesome]
Intronaut [amazing]
iwrestledabearonce [better than I expected]
Job for a Cowboy [disappointing]
Killswitch Engage x2 [great]
Kobra and the Lotus [great]
Korn x1 [great]
Lamb of God x2 [good]
Last Chance to Reason [great]
Machine Head x4 [amazing]
Malignancy [okay]
Mastodon [absolutely amazing]
Megadeth x2 [fantastical]
Meshuggah [fucking crushingly amazing]
Metallica x2 [good]
Misfits [fun but Jerry butchered it]
Motionless In White [terrible]
Motorhead [fantastic]
Mushroomhead [bad fucking ass!]
Mychildren Mybride [terrible]
Necronomicon [not bad]
Nevermore [amazing]
Nile [amazing]
Obsidian Tongue [unbelievable]
The Ocean [aboslutely incredible]
Oceano x2 [great]
Opeth [amazing]
Otep x2 [good]
Pallbearer [great!]
Papa Roach [surprisingly fun]
Philip H. Anselmo & The Illegals [fast and heavy]
Protest the Hero [fucking fantastic]
Queens of the Stone Age [incredible]
Red Fang [good]
Revocation [badass]
Rings of Saturn x2 [fantastical]
Rivers of Nihil [fucking awesome]
Rob Zombie [great!]
The Safety Fire x2 [not bad!]
Scale the Summit [amazing!]
Septic Flesh [wow wow wow]
Shadows Fall x3 [meh]
Six Feet Under [great]
Skeletonwitch [good]
Slayer [great]
Slipknot x2 [great]
Steel Panther [funny but bad]
Stick to Your Guns [fucking terrible]
Stone Sour [good]
Suffocation [amazing]
Suicide Silence [amazing]
Testament x2 [amazing]
Trioscapes [rather interesting]
Trust Company [not bad]
Unearth x2 [great]
Unexpect [meh]
Walls of Jericho [bad]
Wednesday 13 x2 [great]
Whitechapel x3 [amazing]
Wintersun [absolutely unreal]
Within the Ruins x3 [amazing]
Possible Upcoming:
Decrepit Birth
Dying Fetus
The Faceless
Fallujah
Goatwhore
Morbid Angel
Necronomicon
Origin
Thy Art is Murder
Within the Ruins
And some more I don't remember..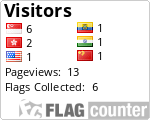 Senaste aktiviteter