Ilse, 18, Kvinna, Nederländerna
www.twitter.com/ilseoceans…Senast sedd: 5 timmar sedan
4

7

3

1

1

spelade låtar sedan 22 nov 2009
66 Älskade låtar | 14 inlägg | 0 blandband |

1 579 hojtningar

Flöden

Flöden
| | | | | | |
| --- | --- | --- | --- | --- | --- |
| 1 | | | | | |
| 2 | | | | | |
| 3 | | | | | |
| 4 | | | | | |
| 5 | | | | | |
| 6 | | | | | |
| 7 | | | | | |
| 7 | | | | | |
| 9 | | | | | |
| 10 | | | | | |
| 11 | | | | | |
| 12 | | | | | |
| 13 | | | | | |
| 14 | | | | | |
| 15 | | | | | |
Om mig
Right, let me start with a small introduction. First of all, hi, my name is Ilse. Living in the Netherlands, female, doing random and normal things what everbody of my age does. No big deal. Okay... so. Do not add me if you have a low musical compatibility unless I know you and we've talked before. Let me tell some things about myself so we could have a conversation. Most obvious thing here is my musical interest. Definitely metal or anything in that direction but I also love soundtracks and Disney songs. Having a conversation about music works 99,9% of the time. I like fashion, make-up, photography, gossips. Many girly things to be honest, except for those "girl" movies thing y'know? Those where there is no story and the boy and girl meet each other and fall in love, get a problem to deal with, solve it and happily live ever after. I'd rather watch fantasy/adventure/action movies or anything scary, though I'm quickly scared. Honestly, there are more things I hate than thing I actually like. Fucking hate anything normally. That's just something in me. Deal with it. Still, I'm normally friendly to everyone unless you're really stupid. Anywayyyy, if you wanna know more about me, just ask okay? I like talking to others and meeting new people so don't be afraid. (:
-------------------------------------------------------------
Click
here
for my live photos from bands like Epica, Kamelot, Tarot and many others! Are you interested in more? Feel free to follow me on
twitter
. Not satisfied yet? Then
tumblr
, perhaps? Or
just leave a shout
here! ;)
I hope to marry a man like this one day.
CONCERTS:
seen live:
¬ Aborted
¬ Adagio
¬ Adivarius
¬ Alchemy (by Clive Nolan)
¬ Alestorm
¬ Amaranthe
¬ Amon Amarth
¬ Amorphis
¬ Annihilator
¬ Anthrax
¬ Battle Beast
¬ Behemoth
¬ Benighted
¬ Blackguard
¬ Carach Angren
¬ Children of Bodom
(2x)
¬ Cirrha Niva
¬ Combichrist
¬ Coppelius
¬ Cradle of Filth
(2x)
¬ Dark End
¬ Dawn Heist
¬ De Staat
¬ Deathstars
¬ Deep Purple
¬ Delain
(4x)
¬ Die Apokalyptischen Reiter
¬ DI-RECT
¬ Divided Multitude
¬ Doro
¬ Dunkelschön
¬ Ecocide
¬ Eisbrecher
¬ Eklipse
¬ Eluveitie
¬ Elyose
¬ Entombed
¬ Epica
(5x)
¬ Evanescence
¬ Evergrey
¬ Ex Deo
¬ Fates Warning
¬ Feuerengel
(3x)
¬ Finntroll
¬ Fish
¬ Funeral Whore
(6x)
¬ Gloryhammer
¬ God Seed
¬ Gojira
¬ Golden Earring
¬ Gruppo Sportivo
¬ Haggard
¬ Hellbender
¬ Houwitser
¬ Indica
¬ In Solitude
¬ Insomnium
¬ Kamelot
(4x)
¬ Kells
¬ Kingfisher Sky
(2x)
¬ Lacrimas Profundere
¬ Lahannya
¬ Lamb of God
¬ Leaves' Eyes
¬ Magnetron
¬ Marco Borsato
¬ Medeia
¬ Mors Principium Est
¬ My Propane
(2x)
¬ Nem-Q
¬ Nightwish
(3x)
¬ Nihilo
¬ Nile
¬ Opeth
¬ Ozric Tentacles
¬ Pain
¬ Rage on Stage
¬ Rammstein
(4x)
¬ ReVamp
(3x)
¬ Rotting Christ
¬ Sabaton
(2x)
¬ Sarah Jezebel Deva
¬ Sepultura
¬ Serenity
¬ Simon Phillips
¬ Sin7sinS
¬ Soilwork
¬ Sons of Seasons
¬ Soundstorm
¬ Stream of Passion
(2x)
¬ Subway to Sally
¬ Svartcrown
¬ Symphony X
¬ Tarja
(2x)
¬ Tarot
¬ Tellus Requiem
¬ Textures
¬ The Agonist
¬ The Hague Idiots
¬ The Man-Eating Tree
¬ Triosphere
¬ Tristania
(2x)
¬ Trivium
¬ Vader
¬ Vanderbuyst
¬ Wisdom
¬ Within Temptation
(7x)
¬ Xandria
upcoming:
¬ Delain (30/03/14)
¬ Epica (30/04/14)
¬ Delain (24/05/14)
¬ Fortarock (31/05/14)
¬ Kamelot (29/08/14)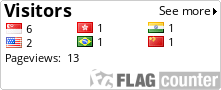 Senaste aktiviteter
CHARLOTTExNW uppdaterade sin profil.

senaste månaden

CHARLOTTExNW och Kytherae är nu vänner.

senaste månaden

CHARLOTTExNW och matheusmicci är nu vänner.

senaste månaden

CHARLOTTExNW och raphaelmg94 är nu vänner.

senaste månaden

CHARLOTTExNW och raphaelmg94 är nu vänner.

senaste månaden

CHARLOTTExNW och raphaelmg94 är nu vänner.

senaste månaden

CHARLOTTExNW och eigrp100 är nu vänner.

senaste månaden

CHARLOTTExNW och eigrp100 är nu vänner.

senaste månaden

CHARLOTTExNW och eigrp100 är nu vänner.

senaste månaden

CHARLOTTExNW och troyan90 är nu vänner.

senaste månaden