Batwoman, 21, Kvinna, USA
twitter.com/#!/B_ritt7Senast sedd: november 2012
9

2

5

4

spelade låtar sedan 10 sep 2010
| | | | | | |
| --- | --- | --- | --- | --- | --- |
| | | Avril Lavigne – Here's to Never Growing Up | | | 22 apr 20:59 |
| | | Good Charlotte – Like It's Her Birthday | | | 18 mar 20:12 |
| | | Good Charlotte – Silver Screen Romance | | | 18 mar 20:09 |
| | | Bruno Mars – Just the Way You Are | | | 18 mar 20:05 |
| | | Taylor Swift – I Almost Do | | | 18 mar 20:01 |
| | | Taylor Swift – 22 | | | 18 mar 19:57 |
| | | Good Charlotte – Standing Ovation | | | 18 mar 19:50 |
| | | Good Charlotte – Alive | | | 18 mar 19:47 |
| | | Good Charlotte – Sex On The Radio | | | 18 mar 19:44 |
| | | Love and Theft – Angel Eyes | | | 18 mar 19:40 |
Se mer

Flöden
| | | | | | |
| --- | --- | --- | --- | --- | --- |
| 1 | | | | | |
| 2 | | | | | |
| 3 | | | | | |
| 4 | | | | | |
| 5 | | | | | |
| 5 | | | | | |
| 7 | | | | | |
| 8 | | | | | |
| 9 | | | | | |
| 10 | | | | | |
| 11 | | | | | |
| 12 | | | | | |
| 13 | | | | | |
| 14 | | | | | |
| 15 | | | | | |

Flöden
| | | | | | |
| --- | --- | --- | --- | --- | --- |
| 1 | | | | | |
| 2 | | | | | |
| 3 | | | | | |
| 4 | | | | | |
| 5 | | | | | |
| 6 | | | | | |
| 7 | | | | | |
| 8 | | | | | |
| 9 | | | | | |
| 10 | | | | | |
| 11 | | | | | |
| 11 | | | | | |
| 13 | | | | | |
| 13 | | | | | |
| 15 | | | | | |
Om mig
To understand me completely, you have to meet me and be around me.
My thoughts are deep and I'm random especially when I'm around my cousins.<--much love ♥
Music is my life, it's what makes me the happiest. I love the drums even though I haven't been able to practice in a while. :(
Skateboarders,musicians, & bmxers are the shit.
Laughing IS my medicine, I'll laugh at anything.
I get distracted way to easily and I have a skittles & RedBull addiction that's totally under control...kinda.
Ooo i have a lovely scorpion and snake :D
Tattoos are amazing in my book and I have many piercings. :)
I'm vegetarian and proud of it.
I love my brother and my bestie Emily more than anything! I just graduated from Full Sail to do live sound for bands, whoo!
Aaannndd I have a new puppy(who I named after one of my fav bands), thanks to Emily :D
I'm from Florida but God bless Canada, Canada rules-just sayin.
--Peace & Rawr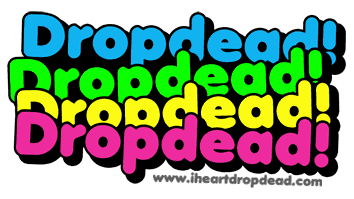 Last.FM Milestones
1st track: (10 Sep 2010)
Greeley Estates - Go West Young Man...
1000th track: (18 Jan 2011)
blessthefall -

Witness
2000th track: (01 Apr 2011)
Ke$ha -

Take It Off
3000th track: (30 Jun 2011)
Rise Against -

Make It Stop (September's Children)
4000th track: (26 Aug 2011)
Escape the Fate -

Zombie Dance
5000th track: (01 Oct 2011)
Trivium - Black
6000th track: (18 Nov 2011)
Hollywood Undead -

Lights Out
7000th track: (14 Jan 2012)
Knife Party - Destroy Them With Lazers
8000th track: (04 Apr 2012)
Weezer -

Buddy Holly
9000th track: (30 Sep 2012)
Lil' Wayne - Knockout ft. Nicki Minaj
Generated on 29 Oct 2012
Get yours here
Senaste aktiviteter