Ben-Hur, 20, Man, BrasilienSenast sedd: igår eftermiddag
4

6

8

5

6

spelade låtar sedan 29 dec 2011
1 059 Älskade låtar | 1 inlägg | 0 blandband |

448 hojtningar

Flöden
| | | | | |
| --- | --- | --- | --- | --- |
| 1 | | | | |
| 2 | | | | |
| 3 | | | | |
| 4 | | | | |
| 5 | | | | |
| 6 | | | | |
| 7 | | | | |
| 8 | | | | |
| 9 | | | | |
| 10 | | | | |
| 11 | | | | |
| 12 | | | | |
| 13 | | | | |
| 14 | | | | |
| 15 | | | | |
| 16 | | | | |
| 17 | | | | |
| 18 | | | | |
| 19 | | | | |
| 20 | | | | |

Flöden
| | | | | | |
| --- | --- | --- | --- | --- | --- |
| 1 | | | | | |
| 2 | | | | | |
| 3 | | | | | |
| 4 | | | | | |
| 5 | | | | | |
| 6 | | | | | |
| 7 | | | | | |
| 8 | | | | | |
| 9 | | | | | |
| 10 | | | | | |
| 11 | | | | | |
| 12 | | | | | |
| 13 | | | | | |
| 14 | | | | | |
| 15 | | | | | |
| 16 | | | | | |
| 16 | | | | | |
| 16 | | | | | |
| 19 | | | | | |
| 20 | | | | | |
| 21 | | | | | |
| 22 | | | | | |
| 23 | | | | | |
| 24 | | | | | |
| 25 | | | | | |
| 26 | | | | | |
| 27 | | | | | |
| 28 | | | | | |
| 29 | | | | | |
| 29 | | | | | |
| 31 | | | | | |
| 32 | | | | | |
| 33 | | | | | |
| 34 | | | | | |
| 35 | | | | | |
| 36 | | | | | |
| 37 | | | | | |
| 38 | | | | | |
| 39 | | | | | |
| 40 | | | | | |
| 41 | | | | | |
| 42 | | | | | |
| 43 | | | | | |
| 43 | | | | | |
| 45 | | | | | |
| 45 | | | | | |
| 47 | | | | | |
| 48 | | | | | |
| 49 | | | | | |
| 50 | | | | | |
Om mig
"Para mim, a música é o ar que eu respiro, é o sangue que corre pelas minhas veias e que me mantém vivo. Sem ela, eu não sei o que faria"
(Por: Billie Joe Armstrong)
"To me, music is the air I breathe, is the blood that runs through my veins and keeps me alive. Without it, I do not know what would"
(By: Billie Joe Armstrong)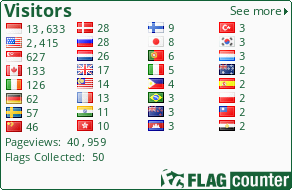 Milestones
1st track: (29 Dec 2011)
The Offspring - Pretty Fly (For a White Guy)



1000th track: (12 Jan 2012)
Green Day - Longview



2000th track: (25 Jan 2012)
Aerosmith - Fly Away From Here



3000th track: (11 Feb 2012)
Tokio Hotel - Hey You



4000th track: (28 Feb 2012)
Green Day - Panic Song



5000th track: (06 Apr 2012)
Guns N' Roses - Since I Don't Have You



6000th track: (01 May 2012)
Garbage - The trick is to keep breathing



7000th track: (26 May 2012)
Green Day - ¡Viva la Gloria!



8000th track: (01 Jul 2012)
Green Day - Longview



9000th track: (18 Jul 2012)
Green Day - Oh Love



10000th track: (03 Aug 2012)
Papa Roach - Even If I Could



11000th track: (26 Aug 2012)
Foxboro Hot Tubs - Red Tide



12000th track: (20 Sep 2012)
Green Day - Loss of Control



13000th track: (14 Oct 2012)
Green Day - Rusty James



14000th track: (31 Oct 2012)
Green Day - All by Myself



15000th track: (26 Nov 2012)
Green Day - Dry Ice



16000th track: (16 Dec 2012)
Green Day - Walk Away



17000th track: (31 Dec 2012)
Breaking Benjamin - You



18000th track: (18 Jan 2013)
Green Day - Wow! That's Loud



19000th track: (05 Feb 2013)
Paramore - Renegade



20000th track: (02 Mar 2013)
The Pretty Reckless - Kill Me



21000th track: (31 Mar 2013)
Noah Gundersen - Nashville



22000th track: (23 Apr 2013)
Green Day - Sex, Drugs & Violence



23000th track: (10 May 2013)
Green Day - Dirty Rotten Bastards



24000th track: (30 May 2013)
Green Day - St. Jimmy



25000th track: (03 Jul 2013)
Green Day - She



26000th track: (22 Jul 2013)
Three Days Grace - Last To Know



27000th track: (13 Sep 2013)
Green Day - Stray Heart



28000th track: (07 Oct 2013)
System of a Down - Toxicity



29000th track: (29 Oct 2013)
Charlie Brown JR. - Do Jeito Que Eu Gosto, Do Jeito Que Eu Quero



30000th track: (15 Dec 2013)
Green Day - Holiday



31000th track: (13 Jan 2014)
Pearl Jam - Mind Your Manners



32000th track: (08 Feb 2014)
Green Day - Basket Case



33000th track: (28 Feb 2014)
RBD - Vete



34000th track: (20 Mar 2014)
Bon Jovi - In These Arms

Generated 28 Mar 2014
LastLabs Milestones
Senaste aktiviteter