RSS
Dela
13 dec 2008, 05:44
2008 was alright. Needed more space-rock though.
Albums 50-8 are scored 8/10
Albums 7-2 are scored 9/10
Album 1 is scored 10/10
50. British Sea Power – Do You Like Rock Music?
Do You Like Rock Music?
sees the Brighton-based quartet stray from the post-punk lunacy that fuelled their 2003 debut and fully embrace bold stadium-esque anthems, seething with surging, windswept textures yet resisting the urge to dumb down for the masses and preserving that idiosyncratic eccentricity and quintessential English flavour that makes them so unique.
Download – 'Waving Flags' 'Down To The Ground' 'Atom'
Waving Flags
49. Dengue Fever – Venus On Earth
1960s-influenced Cambodian surf-pop, made irresistibly exotic by both the alluring tones of shrill-voiced singer Chhom Nimol and the authentic retro guise of the all-American instrumental lineup who together create a sweltering environment.
Download –
Tiger Phone Card
'Ocean Of Venus' 'Clipped Wings'
48. mudy on the sakuban - VOI
Superb Japanese instrumental math-rock, it cavorts about to a chaotic sound that evokes the hustle and bustle of Tokyo's nightlife, thanks to the trio of guitarists, all of whom attack with unrelenting fervour, delivering ferocious grooves and spasmodic rhythms to get the body moving.
Download – 'Pauze' 'New Type Riron'
47. Guillemots – Red
A divisive and controversial sophomore effort that has critics and fans split down the middle. Is it a ditzy collage of kaleidoscopic pop interspersed with tenderly beautiful segments, or overblown, incoherent cod-RnB nonsense, over-produced within an inch if its life? I vote the former. With maybe a pinch of the latter.
Download – 'Words'
Kriss Kross
'Cockateels
46. No-Man – Schoolyard Ghosts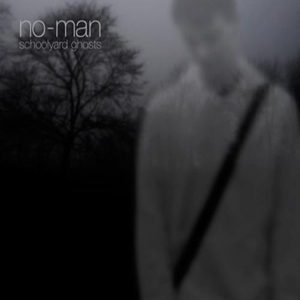 Exquisite glissades of downtempo melancholia, Tim Bowness' honeyed yet haunting tones and the vast assortment of lush, intricate instrumentation encapsulate pure bittersweet radiance. Just be wary of the jarring "Pigeon Drummer", surely it was included in the tracklisting by accident.
Download –
Song of the Surf
'Truenorth' 'All Sweet Things'
45. James – Hey Ma
Hey Ma
bursts forth with such a spark and zest for life that suggests the 7 year hiatus taken by the ageing indie-rockers was necessary. The band sound rejuvenated, the songs are energized and Tim Booth tackles big themes with relish, singing with such spirit and a self-deprecating humour that betrays their mileage and re-introduces them as a band with still much to offer.
Download –
Oh My Heart
'Upside' 'Bubbles'
44. Haruka Nakamura – Grace
Laden with a wistful, sea breeze ambiance, this is ideal Sunday morning listening. Nakamara plays the sort of quaint, richly textured acoustic folktronica that actually feels like it cleanses the soul when listened to.
Download – 'Cielo' 'Every Day' 'Lamp'
43. Black Mountain – In The Future
Sounding like the harbinger of the apocalypse, Black Mountain present second album
In The Future
, where bludgeoning Sabbath-riffs of rampaging awe and spooky swirls of spellbinding psychedelia are both dealt in equal measure. Too ambitious and prophetic in its idea's to ignore.
Download – 'Tyrants' 'Stormy High' 'Wucan'
42. God Is An Astronaut – s/t
Post-rock lent a compelling futuristic, spacey aura by the Irish trio who largely eschew slow-charged buildups to launch directly into searing forays of blood-pumping, limitless noise. A breathtaking tour de force.
Download – 'Zodiac' 'First Day Of Sun'
Shadows
41. The Airborne Toxic Event – s/t
Take the most overwrought elements of The Arcade Fire, The Veils and The Killers, mesh them into one collective whole, add a hefty dose of traumatic heartbreak and you get
The Airborne Toxic Event
. A cacophony of jagged riffs, sweeping viola, new-wave keyboards and an awful lot of hysterical hollering, it all amasses into a sort of quasi-operatic melodrama that would make Muse blush. Its hardly subtle but when conveyed with this much gusto The Airborne Toxic Event rarely fail to resonate.
Download – 'Sometime Around Midnight'
Innocence
'This Is Nowhere'
Sometime Around Midnight
40. Horse Feathers – House With No Home
Cut from the same cloth as Bon Iver, this is wintry, sombre folk that demands to be heard largely for Peter Broderick's deftly handled string arrangements which, set amidst Justin Ringle's soft croon, elicits shivers in its sweeping power and delicate finesse.
Download – 'Curs In The Weeds' 'Father' 'This Is What'
39. Digitonal – Save Your Light For Darker Days
This serene blend of gliding orchestra and low-key electro makes for finely crafted chill-out, creating a romantic, relaxing aura while being immersing enough not to slip into coffee table territory. That it could ably score the calmer scenes of Blade Runner only earns it more plaudits. Gorgeous.
Download –
93 Years On
'Silver Poetry' 'A Lighter Touch'
38. Moby – Last Night
2005's insipid
Hotel
saw Moby on autopilot and was 51 minutes of my time I'll never get back. So it was with much trepidation that I approached his latest album. Fortunately
Last Night
is a return to form, not in the same league as his two masterpieces
Play
and
Everything Is Wrong
, but welcome all the same. Revisiting the days when he was best known for his marvellous rave anthem "Go" Moby once again revels in the 80's club scene, dealing in acid house keyboards, funk-ridden guitar licks and stabbing piano loops without a hint of irony or self-consciousness. Ludicrously fun.
Download – 'I'm In Love'
Disco Lies
'Alice' 'Last Night'
37. Elbow – The Seldom Seen Kid
Rightful winners of the Mercury Prize, their fourth album marks the first time since the sterling debut where Elbow have managed to match the music with the alarmingly high quality of Guy Garvey's poetic wordplay, adding some much needed vitality and diversity as opposed to before when maudlin self-loathing often suffocated a good tune. Now if only they'd write more songs in the same, immediate vein as the chain-gang blues of "Grounds For Divorce."
Download – 'Grounds For Divorce' 'Some Riot'
The Fix
Grounds For Divorce
36. Soundpool – Dichotomies + Dreamland
All the main staples of early shoegaze are in check for this sophomore offering that never feels like regurgitated pastiche due to the sheer commitment and talent the New York outfit has for the genre. Languid waves of dense keyboard effects, shimmering guitars and whispered, buried vocals are all imbued with gorgeous oceanic atmospherics, ready-made for easing the mind into a trancelike state.
Download –
Lush (What Becomes You)
'Do What You Love' 'So Much For That'
35. Lowgold – Promise Lands
It's fitting that the once defunct Lowgold should rekindle old flames through a grim occurrence (the band reunited after meeting at the funeral of one of their ex-managers). Their music often feels like it takes comfort in the darker recesses of life and the miserablism on offer here is confirmation that these guys have been through some rough times. But there's beauty to be found in the morose and
Promise Lands
contains genuine poignancy in it's moodily understated, and often affecting, craftsmanship. Not all doom and gloom, "Nothing Stays The Same" and "Burning Embers" are encouraging enough to imply that, faced with the ambiguous nature of the album cover, maybe those clouds are leaving, and not gathering.
Download –
Nothing Stays The Same
'Flame' 'Don't Let Love In'
34. Death Cab for Cutie – Narrow Stairs
It's looking increasingly likely that they'll never top
Transatlanticism
, but no matter, Death Cab For Cutie are on secure form.
Narrow Stairs
is a darker proposition than usual with a willingness to rock out more, Ben Gibbard still has the uncanny talent for wringing every bit of bruised emotion with his witty, poetic musings while the years finest bassline comes courtesy of Nick Harmer on the hypnotic groove-swelling "I Will Possess Your Heart."
Download – 'Cath…' 'I Will Possess Your Heart' 'Long Division'
I Will Possess Your Heart
33. Marah - Angels Of Destruction!
Veteran rockers Marah show no signs of slowing down with a sixth album that outrageously spans several different genres with a swaggering ease, all the while keeping a streamlined perspective and creative focus that no amount of blasting brass sections, honky tonk piano and ominous tribal chanting can hinder. Instead it amounts to some mighty fine, foot-stomping classic-rock/blues/folk/country/soul. And major kudos to any band that can make bagpipes sound good.
Download – 'Santos De Madera' 'Coughing Up Blood' 'Jesus In The Temple'
32. Hans-Joachim Roedelius & Tim Story – Inlandish
The American composer and krautrock pioneer collaborate for a third time on
Inlandish
where Roedelius' elegant piano motifs are pitted against Story's eerie digital drones. It's a quietly stunning exercise in nuance, as minimalist attributes conjoin to form a filmic, escapist quality, while the slight tremble of unease prevalent throughout is enough to hold the attention.
Download – N/A
31. Secret Machines – s/t
Despite riding a slight downward trajectory since the space-rock masterpiece
Now Is Nowhere
, the Machines remain a brutal force to be reckoned with. On this third, self-titled album they pummel through their swirling psych-rock with the usual commanding gravitas, achieving arena-sized magnitude with relative ease. Benjamin Curtis replacement Phil Karnats produces admirable work, his guitar guiding the collective jams into a more industrial, drone-heavy direction, but its Josh Garza's stellar drumming that remains the highlight, his unrelenting, pounding of the skins as impressive now as it ever was.
Download – 'Now You're Gone'
Atomic Heels
'The Fire Is Waiting'
30. DE DE MOUSE – Sunset Girls
Through the use of distorted, synthetic vocals sung in sprightly fashion and electro beats that glisten with all the technicolour spectacle of a Disney animation, De De Mouse (aka Daisuke Endo) has created something remarkably fresh and what can accurately be described as one of the most distinctive sounding albums of 2008. Magical stuff.
Download – 'Light Night Dance' 'Swallowtail Bridge' 'East End Girl (Keeps Singing)'
29. The Little Ones – Morning Tide
A disappointing follow-up to the party-fuelled rush of
Sing Song
maybe, but this is The Little Ones nonetheless, and even in their weaker moments they still exude effortless charm and infinite joy (album highlight "Ordinary Song" is of the standard by which all future pop songs should be measured against). Being so audacious in their dewy-eyed glee and feel-good melodies ought to become quickly cloying, but through sheer conviction these songs remain contagious and likeable. Bathe in their glorious sunshine.
Download – 'Ordinary Song' 'Morning Tide' 'Everybody's Up To Something'
Ordinary Song
28. The Walkmen – You & Me
You & Me
finds The Walkmen back to their lumbering best with Hamilton Leithauser in full-on broken-boozehound mode, starkly recollecting over past memories of regret and loss in that signature drunken howl, all the while an array of vintage instruments stir up feelings of nostalgic longing. Hardly an immediate collection of songs, multiple listens render it a wholly captivating success.
Download – 'Red Moon' 'Dónde Está La Playa' 'The Blue Route'
27. Feeder – Silent Cry
After 2005's meagre offering
Pushing The Senses
, Grant Nicholas and co return with a thunderous call to arms that harks back to the exuberant metal-pop of early Feeder and reintroduces the rampant guitars that have been sorely lacking before. It all brims with a renewed sense of purpose and narrowing intensity, songs as emotionally wracked as "Itsumo" and "Miss You" deserving to be chanted at festivals for the rest of Feeder's illustrious career.
Download –
Itsumo
'Miss You' 'Guided By A Voice' 'Sonorous'
26. Ghost of the Russian Empire – The Mammoth
A staggering debut from the Texas quartet,
The Mammoth
embraces the dark side of shoegaze where murky production, hauntingly detached vocals and grandiose guitars combine to soundtrack what could vividly be a lone man's journey through barren landscapes and abandoned cities.
Download – 'A Decade Without Death' 'The Winter Soldier' 'The Butcher'
25. The Verve – Forth
A pox on the naysayers, it may have its detractors but for most who cheered at the news of The Verve's reformation
Forth
more than fulfilled expectations, slotting in well with the feral psychedelic zeal of the first two albums. All members are on remarkably strong form, Ashcroft is back to his shamanistic, soulful best, Simon Jones and Peter Salisbury exert an impenetrable rhythm synergy but it's Nick McCabe who remains the dominant force, his meticulously-layered spiralling guitar lines are awe-inspiring, especially on the lilting "Judas", a truly euphoric slice of heaven and one of many reasons why their reunion should be granted worthy.
Download –
Judas
'Sit And Wonder' 'Love Is Noise'
24. Nada Surf – Lucky
The follow-up to 2005's
The Weight Is A Gift
is a slick collection of brightly tinted jangle power-pop that contains no shortage of uplifting melodies, robust rhythms and cracking choruses, all blessed with a timeless relevance. Combined with
Let Go
and
The Weight Is A Gift
they've become one of America's most dependable acts.
Download –
Weightless
'Ice On The Wing' 'Whose Authority'
23. The Dodos – Visiter
Schizophrenic psych-folk with an unnerving knack for sounding complacent one minute, totally deranged the next. Meric Long's guitar work is impeccable but when coupled with drummer Logan Kroeber's frenetic, irregular percussion, the events become sublime. Like the devil on Long's shoulder, Kroeber is constantly pushing him to raise the bar until all hell breaks loose, often ending songs in a flurry of screams and raucous noise. It's a winning formula and makes for compulsive listening.
Download – 'Walking' 'God?'
Fools
'Red And Purple'
22. The Stills – Oceans Will Rise
The Stills never quite fully recovered from guitarist Greg Paquet's departure (who gave up one of Canada's greatest bands to go back to college! Ugh?!) and the gnawing feeling that the quintet may never reach the heady heights of
Logic Will Break Your Heart
looms on. That
Oceans Will Rise
can still be considered a qualified success is testament to The Stills' lofty standards and numerous standout moments like the nerve-shredding percussive clatter of "Snakecharming The Masses" mean they can't be written off just yet. But surely that college course has finished by now.
Download –
Snow in California
'Snakecharming The Masses' 'Panic' 'Rooibos/Palm Wine Drinkard'
21. Keane – Perfect Symmetry
Perfect Symmetry
isn't Keane's best album (that plaudit is still reserved for
Under The Iron Sea
) but it is a valiant endeavour by the Sussex trio to expand their musical breadth and prove to the critics that they've more to offer than those MOR jibes warrant. From the start they burst forth with eclectic zest, the '80's-inflected day-glo funk of "Spiralling" is a slap in the face, with squelching bass and celebratory shouts of "WHOO" included to further alert of their experimental streak. Keane carry on from there, merging the old with the new while finally endorsing guitars into the mix (a banjo can be heard on "Better Than This" and "Playing Along" builds to a shoegaze climax). And if they're willing to do that then who knows what's in store for the next album.
Download – 'Spiralling' 'You Haven't Told Me Anything'
The Lovers Are Losing
Spiralling
20. Computerclub – Before The Walls Came Down
Offering barely an iota of originality doesn't stop these Editors/Interpol copyists from churning out hit tune after tune. And while the pulsating post-punk of "Beat Connection" and "Your Enemy" effortlessly work up a sweat, it's the moments where the tempo slows down, and the raw melancholy of early Interpol is evoked, that really rest in the mind. Songs like "Glorious" and "Fragile Minds" could fit in seamlessly next to "Untitled" or "Hands Away", as the same sense of longing and isolation is induced from the immense reverberated guitars, cascading like ripples through a motionless and moonlit ocean.
Download – 'If Only We Both Knew This Is True' 'Glorious' 'Fragile Minds'
19. Cut Copy – In Ghost Colours
The competing genres of indie and dance form an interlocking unity here as jubilant candy-coloured disco beats and rainbow synthesizers, coupled with booming bass and sturdy guitar, are executed well enough to induce mile-wide smiles and gyrating bodies at every festival appearance and dance-floor, while frontman Dan Whitford emotes with just the right dose of heart-on-sleeve sentimentality. This is the album Daft Punk should have made after
Discovery
.
Download –
Feel the Love
'Hearts On Fire' 'Unforgettable Season' 'Far Away'
18. The Silent Years – The Globe
With a quirky approach to music strangely akin to Shugo Tokumaru, The Silent Years encompass dense arrangements that seemingly utilize dozens of instruments and organic sound effects, with continuously thrilling results. Being in possession of such an arsenal of ideas means that over-ambition always threatens to careen the songs out of control, but this is ceaselessly inventive art-pop that remains cohesive and strikes a perfect balance between honed solemnity and frolicsome abandon.
Download – 'Open Up Your Eyes'
Goddamn You!
'On Our Way Home'
The Sun Is Alive
17. Tin Man – Lions & Tigers & Bears, Oh My!
From the ashes of mega-stardom hopefuls Cord rises an altogether different beast. Courtesy of tiny but dependable indie label NR ONE Records, the Norwich-based rockers dust themselves off, regain their composure and reinvent themselves as England's answer to Hot Hot Heat, a direction which suits them well. Vocalist James Leeds' fluctuating delivery inexplicably recalls actor Bobcat Goldthwait (y'know, the screechy guy from the Police Academy films) to much playful and erratic effect while gifted guitarist Michael Jackson (shush!) alternates between spiky punk riffs ("Illusion Of Love") and multi-coloured guitar licks that lend certain songs a jangling funfair shimmer ("Magic Moments"). All in all it makes for insanely catchy pop.
Download –
Magic Moments
'Tonight' '10,000 Grains'
16. Bon Iver – For Emma, Forever Ago
Or as I like to call him, Iver Boner…YEAH! Everyone knows the story of Justin Vernon by now who, in the aftermath of a failed relationship and disintegrated band, did what any sane individual would do…retreats to a secluded hunting cabin. It's this isolation that is key to
For Emma, Forever Ago
's distinct intimate potency, the stripped-back acoustics and Vernon's quivering falsetto are so naked and personal in their emoting that it almost feels intrusive to be listening.
Download – 'Flume' 'Re: Stacks' 'The Wolves (Act I And II)'
15. The Coast - Expatriate
Widely tagged as "Canada's best kept secret", its a title couldn't be more apt for The Coast, their reverb-drenched indie-pop deserving to reach all ears. Grand without ever sounding bloated, here is a band that performs passionately on all fronts, often yielding to their own impulsive energy with multi-layered extravaganzas of divine noise like the trebled guitar explosion halfway through "Ceremony Guns", a particular high note. Even the more delicate and confidant songs such as "Song For Gypsy Rose Lee" glisten with an unfettered exquisiteness, recalling visions of the sun setting over sandy white beaches. True to name then.
Download – 'Ceremony Guns'
Killing Off Our Friends
'Song For Gypsy Rose Lee'
14. This Will Destroy You – s/t
Already sounding like their magnum opus, this follow-up to the well revered
Young Mountain EP
doesn't so much deviate from the strict, loud/quiet post-rock formula but rather refines it. Every swelling crescendo is earth shattering in impact, while the hushed swashes of glitchy ambience are studied in there meditative quietude. But regardless of volume, this symphony of wonder is never anything less than achingly beautiful.
Download –
Threads
'The Mighty Rio Grande'
13. The Black Keys – Attack & Release
Enlisting Danger Mouse with production duties sees the Ohio duo continue their winning streak, evolving the bare-bone rock/blues of yore by working with guests and introducing new components (mmmm banjos and flutes) without jeopardizing the raw soul and no-nonsense ethic that's seen them get this far. Everything here rings true.
Download – 'I Got Mine' 'Remember When (Side B)' 'Oceans And Streams'
12. Vampire Weekend – s/t
Justifiably one of 2008's breakthrough acts, Vampire Weekend produced an engaging amalgam of lo-fi afro-pop, complete with tribal drums, carnival keyboards and neo-classical strings. It's instantly accessible stuff, overflowing with concise hooks and in possession of an unshakeable ebullient bounce that's as infectious as it is innovative.
Download – 'Walcott' 'Oxford Comma' 'Mansard Roof'
Oxford Comma
11. Duels – The Barbarians Move In
Leeds quartet who're responsible for quite possibly the most unlikely release of 2008, the sub-standard angular pop of the first record has morphed into some unholy form of industrial-folk, with decidedly excellent results. Complete with oppressive drum beats, spindly guitar, growling bass and tempestuous vocals, Duels have stumbled onto something genuinely malicious and skin crawling, a mood that is suffocating in its permeation throughout the course of the whole album. Always an uncomfortable listen, but once heard, never forgotten.
Download –
Perimeter Fence
'Regeneration' 'The Healing'
10. Sennen – Where The Light Gets In
Shying away from the post-rock tendencies of (the equally brilliant)
Widows
to focus on a more conventional approach to songwriting certainly doesn't harm the Norwich four-piece's credentials. Here they flirt faultlessly between pacifying balladry, lovingly adorned with sweetly sung harmonies and ringing arpeggios, and screeching guitar assaults shrouded in noise and feedback. It's a dynamic juxtaposition that flows throughout the album with an assured dexterity.
Download – 'Everybody's Loss' 'A Lifetime Passed'
Blackout
'Just Wanted To Know'
9. The Young Knives – Superabundance
Ignore We Are Scientists' misguided follow-up, this is how you tackle brave new ventures without sacrificing the comedy slanted, mercurial pop-punk that made you special in the first place. And make no mistake, The Young Knives are still laugh-out-loud funny. Henry Dartnall remains a hopelessly waspish frontman, spitting tirades with trademark whimsical humour and pitch-black observations ("Home, home is where the house is"), but with the music more assorted and fleshed out, Ashby-de-la-Zouch's finest are a considerably more interesting band than before. No sophomore slump here.
Download – 'Fit 4 U'
Terra Firma
'Turn Tail' 'Dyed In The Wool'
8. The Corrections – Repeat After Me
A revelation of an album from the band once under the moniker of The Fallout Trust, this new and significantly improved incarnation broods with disillusionment and scorn, made palpable by singer Joe Winter's rattled, anxiety-infused delivery. Sci-fi synths and metallic, delay-ridden guitars heighten the clinical, almost Orweillian vibe while the moments of refuge found in the budding gentleness of "The Wind Is Wild" and "Full Stop" are just as believable. A confident and sincere debut.
Download – 'Barcode' 'This Voice Is Not My Voice' 'The Wind Is Wild'
OCD
Barcode
7. Coldplay – Viva La Vida Or Death And All His Friends
A textbook example of how a multi-platinum band of global fame can advance their sound without alienating half the fanbase. Sure, at the core it's still arms-aloft sing-along fare for the masses, and the prolific Brian Eno is probably to thank for the broadening of Coldplay's sonic palette, but regardless,
Viva La Vida
is a venture of striking diversity and adventurous majesty. Nowhere is this established more than the gargantuan swathes of orchestra and tolling church bells heard in the (almost) title track, an undeniable career peak, while the throbbing ghostly haze of "Cemeteries Of London" and fast-motion neon-lit drive of "Lovers In Japan" are other standouts among standouts. Coldplay will always have its haters, and this album won't change that. The songwriting still suffers from bouts of banality, "Violet Hill" is borderline self-parody with a guitar solo as pedestrian as they come and I'll be damned if I can remember the bassists name. But
Viva La Vida
illustrates how musically astute and universal Martin and Co can be. And you know what, for a band so supposedly 'beige' and 'predictable', not one single song on here sounds remotely alike.
Download –
Viva la Vida
'Lovers In Japan' 'Chinese Sleep Chant' 'Cemeteries Of London'
6. School of Seven Bells – Alpinisms
Proof positive that Benjamin Curtis ditched the Secret Machines for more than just hot twin action. This aspiring debut is a lustrous gathering of interweaving, angelic vocals, futuristic whirring percussion and drafts of expansive guitar/keys, all layered to animate a mass of colourful, astral dream-pop. It's pure escapism, and in music what more could one ask for.
Download –
Half Asleep
'Conjurr' 'Chain' 'Prince Of Peace'
5. Fleet Foxes – s/t
Indisputably one of the albums of the year, Fleet Foxes arrived in the public consciousness with minimum hype only to become one of 2008's biggest word-of-mouth successes. It's not difficult to see why, this is timeless music that, through celestial, gospel-like harmonies and picturesque, antediluvian folk-pop lullabies, holds worldwide appeal and a glowing spiritual transcendence. If you're one of the three people who have yet to hear this landmark release…well you know what to do.
Download – 'He Doesn't Know Why'
White Winter Hymnal
'Ragged Wood' 'Blue Ridge Mountains'
4. A Silent Film – The City That Sleeps
Unparalleled this year in its cinematic grandeur,
The City That Sleeps
is a masterful debut that, above all, showcases lead vocalist Robert Stevenson's virtuoso abilities. With a tenor that's positively stratospheric in its ability to soar and a graceful, quietly elaborate deftness with the piano, Stevenson elevates these story-based songs from sub-Keane fodder into something more fundamental. He is aided by tight support from fellow members Lewis Jones, whose rippling guitar lends the songs a space-rock arc, bassist Ali Hussain and in particular drummer Spencer Walker who often steals the limelight with diverse arrangements that incorporate marching band rhythms, propulsive dance-floor beats and eerie clattering percussion. Together their talents cannot be bettered, the melodies are airtight, the choruses unforgettable and the surrounding music forged with fantastical imagery. They can be as frenzied and manic as Muse one minute, as openly intimate as Antony & The Johnsons the next. Hopefully the start of much more to come.
Download –
Julie June
'Feather White' 'Thirteen Times The Strength' 'Highest Regard'
3. New Rhodes – Everybody Loves A Scene
Or rather more appropriately, Everybody Loves A Pop Tune Packed To The Gills With Hooks. And this is exactly what New Rhodes serve up, as guitar driven anthems chime and crank with rapid-fire tenacity, melded into perfectly crafted gems of pop ecstasy. Of course, writing a catchy melody is one thing, investing it with unquestionable pathos is another, and this is what marks James Williams as one of Britain's finest frontmen around. His songwriting and singing tact are expertly delivered, full of yearning heartache and naked vulnerability, so that every song embodies an almost communal trait. Okay, so nothing quite tugs on the heartstrings like "One Of These Days" or "A Different Time" from the slightly superior
Songs From The Lodge
but this is a classic follow-up to a classic debut by a band that should ideally be reigning over the charts until everybody is sick to death of them.
Download – 'Is This The Life You Want?' 'The Joys Of Finding And Losing That Girl' 'Let's Talk' 'I'll Wait For You By The Coast'
2. The Envy Corps – Dwell
Envy Corps founder Luke Pettipoole has much to dwell on. The swift breakdown of an early marriage, a spell in rehab due to alcoholism and, perhaps worst of all, a stint in prison(!) (well, only one night, he's no hellraiser). Thus,
Dwell
is the soundtrack of Pettipoole exorcising his demons and using his phenomenal talent to condense past mistakes into an album of introspective genius. Summoning a huge breadth of emotion with a voice as big as the Grand Canyon and an erudite flair for songwriting, Pettipoole, along with guitarist Brandon Darner and bassist/drummer brothers David and Scott Yoshimura, may linger in themes of defeated anguish but can combust with vivacious glory in an instant, amounting to some hook-laden, joyous affairs of overpowering, meteoric apexes. Nowhere is this more exemplified than the metropolitan bustle of lead track "Wires & Wool", a shoo-in for best song of the year. Almost a series of classic moments barely held together by a muscular two-chord riff, it goes from a tantalizing, whispered introduction to an air-punching mini-chant half-way through, and then there's that spine-tingling moment when Pettipoole cuts loose with a heart-bursting yell that could reach the heavens. These moments of chaos and theatricality are when The Envy Corps truly stir the heart, seen elsewhere in the mirthful sea-shanty "Rhinemaidens" and the swooping orchestral breakdown of "Before The Gold Rush." It's all helpfully supplemented by the other three first-rate musicians. Darner is often a reserved guitarist, waiting in the wings, always biding his time until he can make his flourishes of catchy, chiming guitar chords matter the most whereas S Yoshimura is almost the opposite, a powerhouse juggernaut of crushing, scattered heaviness that belies his frail frame while his brother supplies the dependably stomping basslines. Operatic without straying into pomposity, The Envy Corps prevail with an enriching emotional depth, establishing a therapeutic bond with the listener that makes it all the more delightful. An essential listen.
Download – 'Wires & Wool' 'Keys To Good Living' 'Rhinemaidens' 'Baby Teeth'
Story Problem
Wires & Wool
1. Longwave – Secrets Are Sinister
Dropped by major label RCA soon after the release of commercial flop
There's A Fire
and deprived of yet another bassist and drummer, Longwave seemed certain to split up. Band mainstays Steve Schiltz and Shannon Ferguson had other projects, with Schiltz in particular fulfilling a lucrative position as a member of Albert Hammond, Jr.'s live band. Thankfully, they never lost sight of how much Longwave still had to offer and so rounded up new members Jason Molina and Morgan King and proceeded to record a new album with occasional aid from producer Peter Katis, shortly afterwards signing with indie label Original Sound Recordings. I guess sometimes there is justice in the music industry after all, as this dedication to the cause has unveiled a perfectly formed and flawless return.
Secrets Are Sinister
may be just shy of 40 minutes, yet it's one of the most sprawling, epic albums these ears have heard and undoubtedly the best album of this bands career. From the moment the sleigh-bells ring on "Sirens In The Deep Sea" everything maintains a resounding emotional throb. Schiltz's unassuming plaintive lyricisms are hardly scholarly pieces of literature, but they soar as grand statements and when delivered with that cracked sigh they can be devastating; the weight with which he sings the refrain "At least you know that it's true" on 'It's True' is unbearably sad. When Schiltz isn't singing, his and Ferguson's guitars are as equally affecting. Through a myriad of impressive riffs and solos, loaded with effects, distortion and feedback, every song is draped with atmosphere and breathless excitement. The addition of Molina's freakishly fast drumming and King's obtrusive, guttural bass mark this as the most definitive incarnation of the band yet, their efforts combining to turn "Satellites" and "Eyes Like Headlights" into deafening maelstroms. For the love of God, hopefully this line-up remains intact.
I honestly can't recommend this album enough, I could go on and on praising it. Like how the glacial, chilling echoes of "I Don't Dare" mutate in a disco romp halfway through or how the title track makes an oddly ace Christmas tune. But more than anything I'm just relieved that
Secrets Are Sinister
has seen the light of day. Hope is still alive, this is its soundtrack.
Download – 'No Direction' 'Life Is Wrong' 'The Devil And The Liar' 'Secrets Are Sinister' 'It's True' 'Eyes Like Headlights'
Kommentarer