Ledare:
Ingen! (Vill du bli ledare? Se vårt
hjälpavsnitt för grupper
för att ta reda på vad du kan göra.)
Policy för att gå med:
Öppen
Skapad den:
22 feb 2009
Beskrivning:
WELCOME TO TRAPPED IN THE 80's !!!!!!!!!!!!!!
A group for all to share memories of 80's music, fashion, culture, films, brands etc.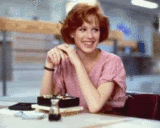 Spela gruppens lista
Se alla medlemmar
Senaste aktiviteter
saya_torai lämnade denna grupp.

april 2014

fame00 gick med i denna grupp.

september 2013