Ledare:
Luis_Alberto
Policy för att gå med:
Öppen
Skapad den:
14 jan 2008
Beskrivning:
The young American men
on their way to marriage.
Temporary friends.
New blue jeans. New shoes.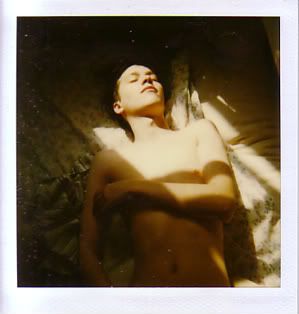 I MIGHT
(The Luxury Liners)
I let Peter and Tim sleep
it off on my couch bed.
They had sex for hours
until I punched the wall.
I slept through breakfast.
Peter helped make lunch.
Tim and he took the bus
to the new shopping mall.
They bought two DVDs
and a certificate for me.
I found a note from Peter
in Tim's fallen backpack.
He took the news calmly.
He'd wanted to tell me
but thought I'd freak out.
His eyes look like mine.
Our ideas are different.
We walked a few blocks.
I asked him to choose
and so he dumped me.
I realize Tim fucked me
because he felt flattered.
He thinks less of me now.
He apologized profusely
then took off with Peter.
Peter fucked me for kicks.
He kept his sweatshirt on,
rolled up past the elbows.
He washed his hands of
me by the next afternoon.
Tim is a painter who did
my portrait that summer.
They met at an opening
where I coveted Peter's
very flattering self-portrait.
Tim arrived here crying
the morning they broke up.
He crashed on the couch.
It turned into his bedroom.
Now they both live there.
They might not stay long.
They could turn out to
be less than great artists.
We'll all feel so cheated.
That's no reason to budge.
Dennis Cooper Merchandise av Luis_Alberto | 4 jan 2009 |

1 kommentar

Urko y Paco av Luis_Alberto | 24 apr 2008
Spela gruppens lista
Se alla medlemmar
Senaste aktiviteter
DaniEmik gick med i denna grupp.

maj 2015

MoogleFan gick med i denna grupp.

april 2013

TerribleMiasma lämnade denna grupp.

mars 2013

SurfinIndiana gick med i denna grupp.

mars 2013

En raderad användare gick med i denna grupp.

mars 2013

TerribleMiasma gick med i denna grupp.

januari 2013

En raderad användare gick med i denna grupp.

december 2012

En raderad användare gick med i denna grupp.

oktober 2012